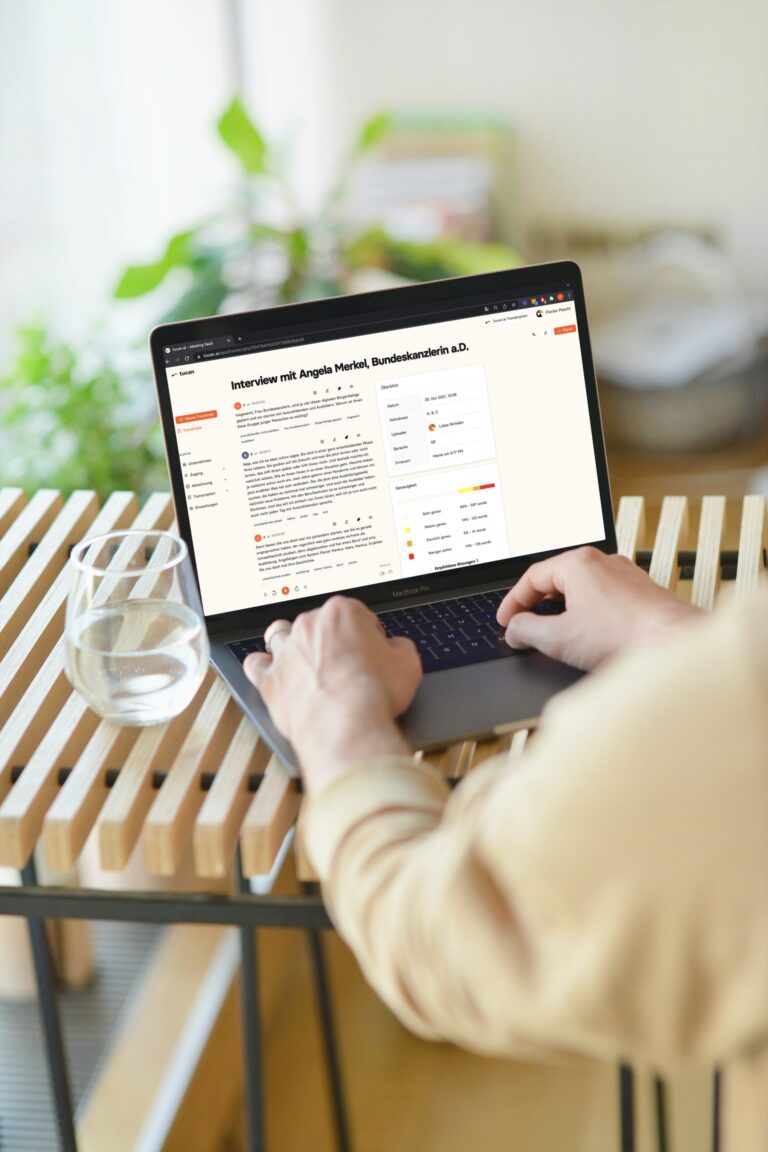 Automatic transcription & coding of studies!
Your AI software for market research Made in Germany:
✅ Up to 80% cost savings thanks to automated qualitative and quantitative coding
✅ Creation of detailed transcripts for qualitative interviews in excellent quality
✅ Automatic coding of free text entries in code trees
✅ Export of the evaluated study in common formats (e.g. Excel)
✅ Data-secure via could or on-premis
The Future of Market Research
"The Berlin-based start-up Tucan.ai wins the sixth start-up pitch of marktforschung.de and Consulting.de. While three startups were tied for first in the audience voting, it was Tucan.ai 's approach that convinced the jury the most."
learn more here
Tucan.ai was created with the aim to relieve market researchers. The intuitive user interface offers the option to create studies with just a few clicks, to create or assign new questionnaires and to upload the associated audio or video files for further work steps.
Once files have been uploaded and assigned to a study, they are converted into high-quality transcripts within minutes. Our AI then analyzes the text of the transcripts and within a short time finds and assigns the answers for the list of questions stored in the study. An overview allows quick viewing, checking and editing of the study results.
Automated end-to-end coding allows the workload of several weeks to be completed in a single day. Finally, the summary of the study results can be exported in a format of your choice (e.g. Microsoft Excel) and can be used immediately.
You'll get excellent results in record time without having to hire a third party. That leads to happy employees, happy customers and lower costs.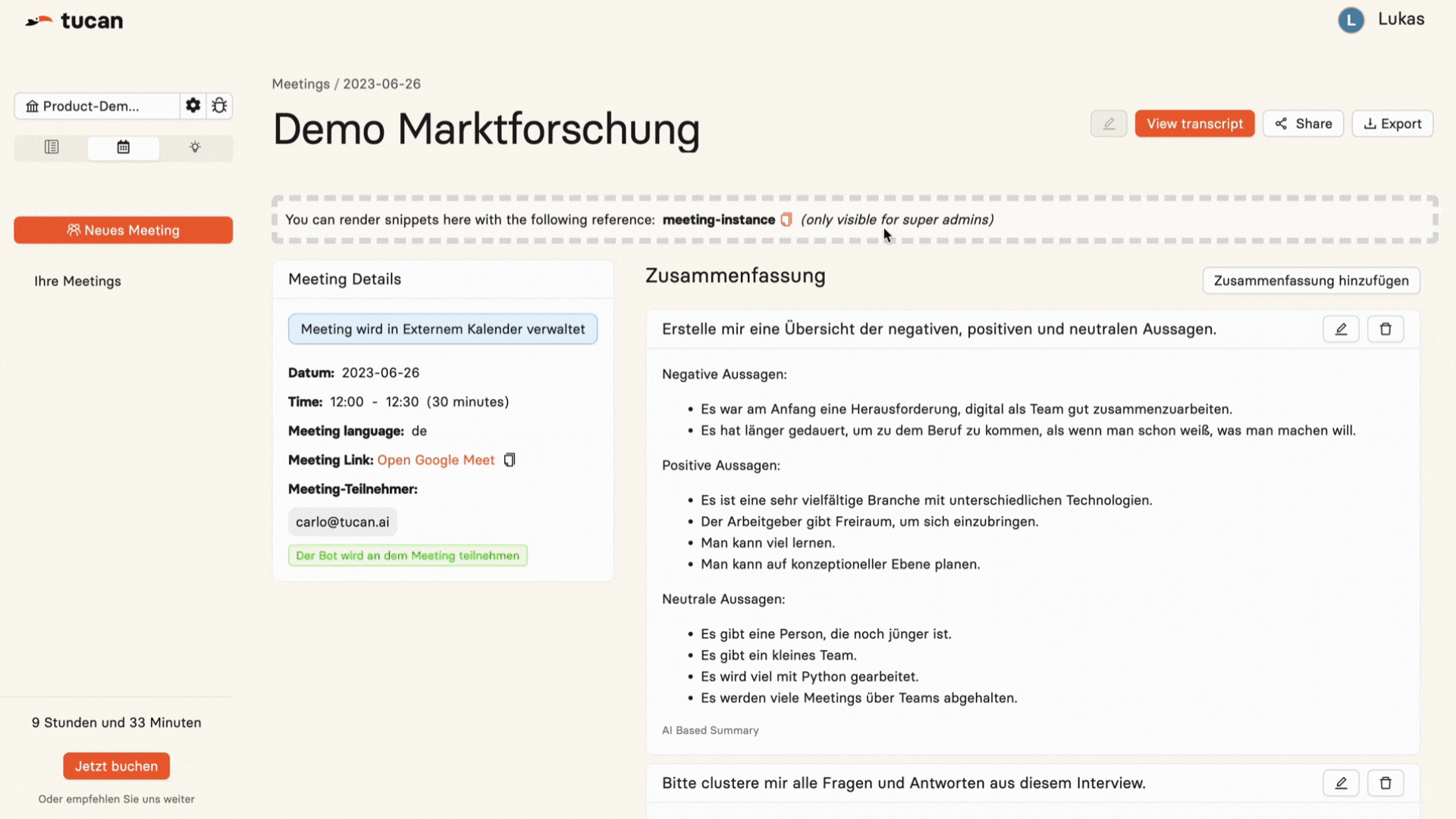 Increase your productivity tenfold!
Set up a quick meeting with our founder and CEO, Florian. He will be happy to advise you on your needs personally and free of charge!
What to expect in this interview:
🤝 Getting to know each other personally with our CEO
🔎 Personal needs analysis
👾 Personal product advice
💻 Personal product demo from Tucan.ai
🙋‍♀️ Answering all your questions
Tucan.ai - Your AI Experts for Market Research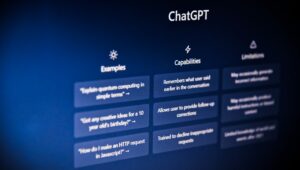 The GPT hype is causing a flood of new offerings for all markets. Sadly, very few are quality AI tools for market research. More often than not companies only build pretty front-ends for ChatGPT or utterly ignore data protection regulations. Tucan.ai can show you the possibilities of working with a real, sophisticated A.I. solution.
Read more "