What are Meeting Summaries with Zoom AI Companion?
The Zoom AI Companion's Meeting Summary feature employs artificial intelligence technology, which may incorporate third-party models, to empower meeting hosts to trigger an AI-generated summary of their meetings. When a host activates this option during a meeting, attendees may receive an automatic summary following the meeting's conclusion, provided that the host decides to share the summary with them. 
Currently, the Zoom AI Companion Meeting Summary feature is only available in English and not in all countries to licensed users on a Zoom Pro, Zoom One Business, Zoom One Business Plus, Zoom One Enterprise, Zoom One Enterprise Plus, or Enterprise Bundle account.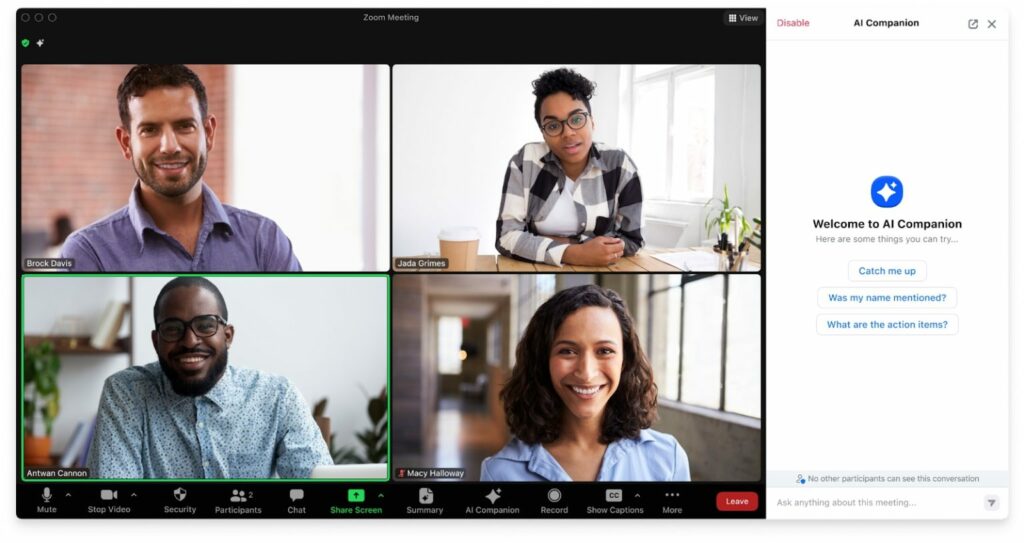 Is there an alternative for Zoom AI Companion?
Tucan.ai is the optimal Zoom AI companion alternative – especially when it comes to customized enterprise solutions, Tucan.ai offers advantages.
| | | |
| --- | --- | --- |
| Zoom integration | Yes | Yes |
| Microsoft Teams integration | Yes | No |
| Google Meet integration | Yes | No |
| WebEx integration | Yes | No |
| Works for in-person meetings | Yes | No |
| Import pre-recorded audio/video files | Yes | No |
| Meeting transcripts | Yes | Yes |
| Automatic speaker recognition | Yes | Yes |
| Customizable to (corporate) technical vocabulary | Yes | No |
| Meeting summaries | Custom | Generic |
| Textdocument summaries | Yes | No |
| PDF summaries | Yes | No |
| Languages | English, German, Spanish, French, +5 more | English |
| Works in all countries | Yes | No |
| Data processing location | Germany | USA |
| On-premise solution | Optional | N/A |
Outsmart your competition!
Tucan.ai helps you analyze and manage your interviews, conversations and meetings by automatically transcribing, organizing and summarizing the data.
Meeting summaries: a comparison
Zoom AI Companion's Meeting Summaries are based on default templates. Only the meeting host and co-host can start or stop the meeting summary through the features in-meeting controls. After the meeting, all participants will receive a default summary of the meeting, generated by the Zoom AI companion, which highlights important topics, and outlines next steps.
Default, highlight and follow-on summaries can easily be created with Tucan.ai. However, enterprise customers can also access complex user-defined meeting summaries. With Tucan.ai one or more custom instructions can be used to pull out various information depending on the meeting type.
Summaries in keywords or complete sentences, the next to-dos, a mood- or sentiment analysis of the meeting and much more can be queried. Furthermore these things can be prompted only for specific information resulting from the meeting. There are no limits for the user here.
Meeting summary in Tucan.ai: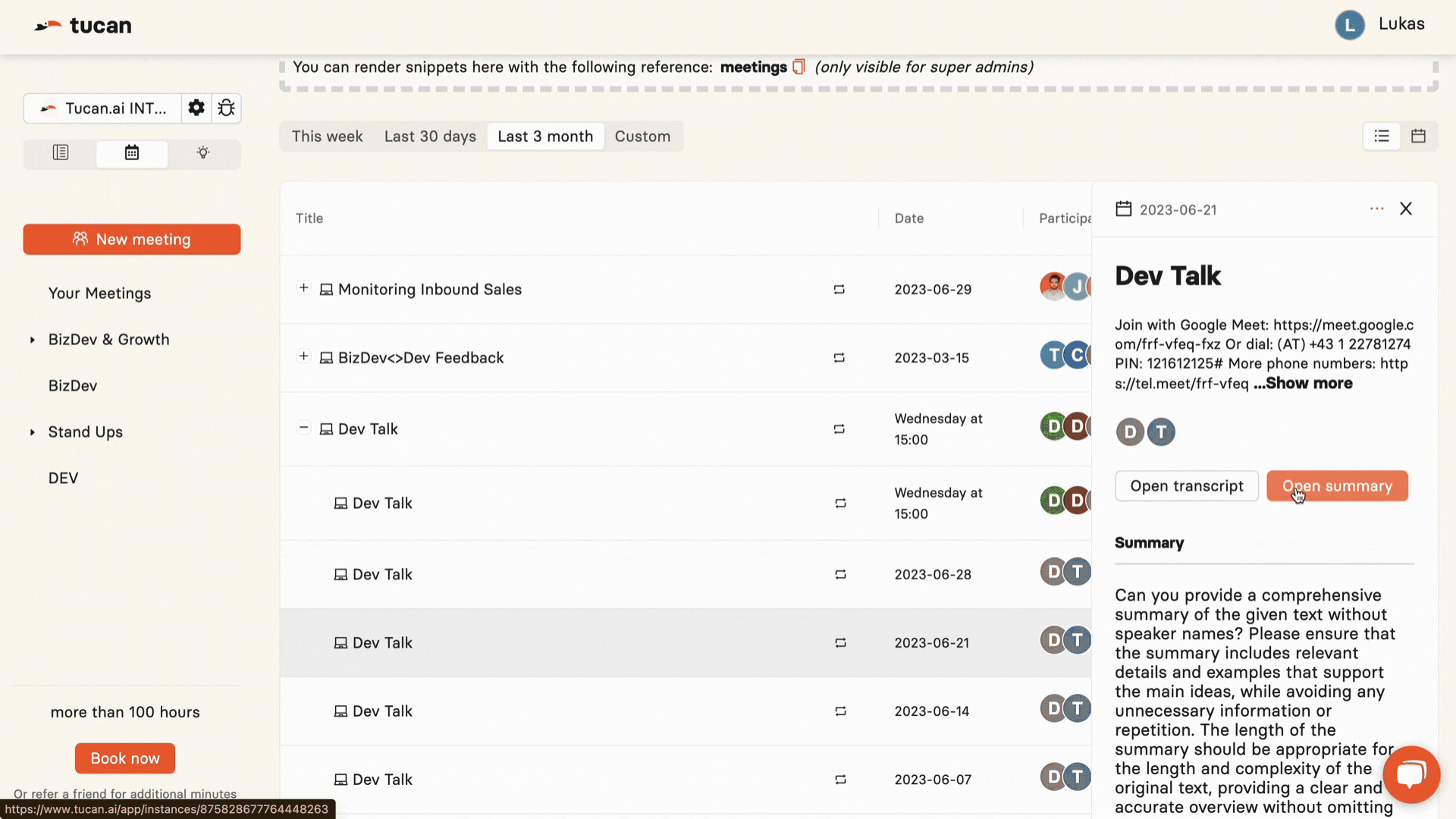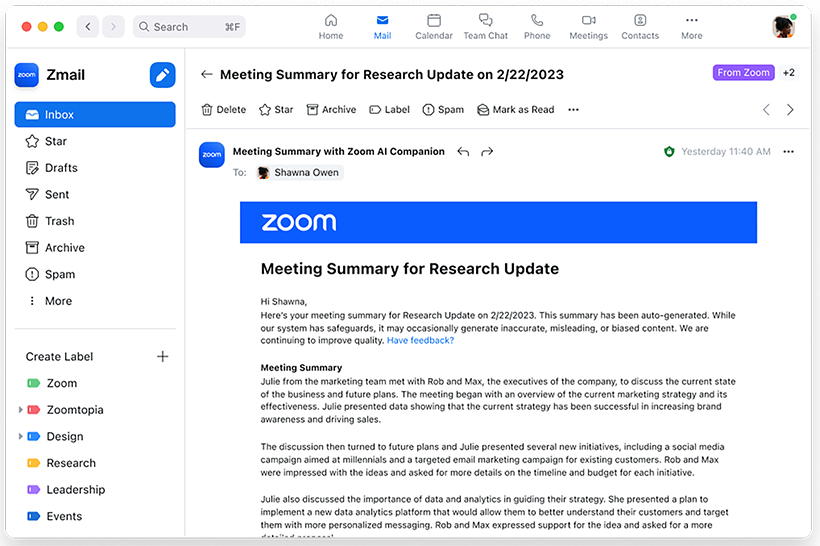 Looking for an enterprise solution?
Whether custom data model training, custom workflow integrations, cloud or on-premise, or advanced security features, anything is possible with Tucan.ai. Tailor your package to your needs together with your personal customer advisor.