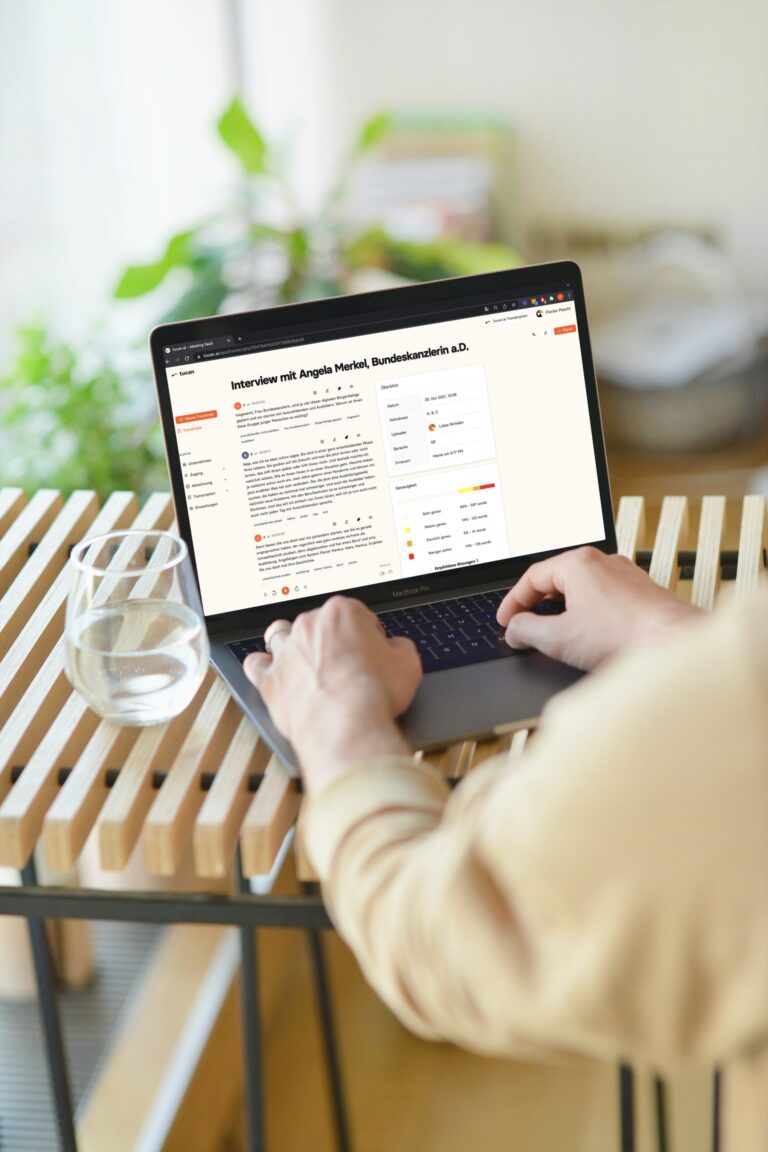 Data-secure AI for documentation and smart knowledge management!
Your AI software for the public sector Made in Germany:
✅ High-precision & automatic conversation logs with up to 95% accuracy
✅ Automatic conversation summaries & analyses
✅ Analysis and summary of essential text documents
✅ Data processing exclusively in Germany
✅ On-premise installation possible
"The processing and documentation of spoken word is even required by law in many public areas - but the processes behind it are sluggish, manual and slow down important decisions as a result. Tucan.ai helps to speed up these essential documentation and processing procedures many times over. This brings innovation and transparency to the public sector!"
Our own language AI can be trained to use the language of our customers. This enables us to achieve up to 95% accuracy of the automatic protocols in several languages.
With Tucan.ai, automatic summaries can be adapted to the individual types of conversations of our customers (e.g. meetings, negotiations, interviews, etc.).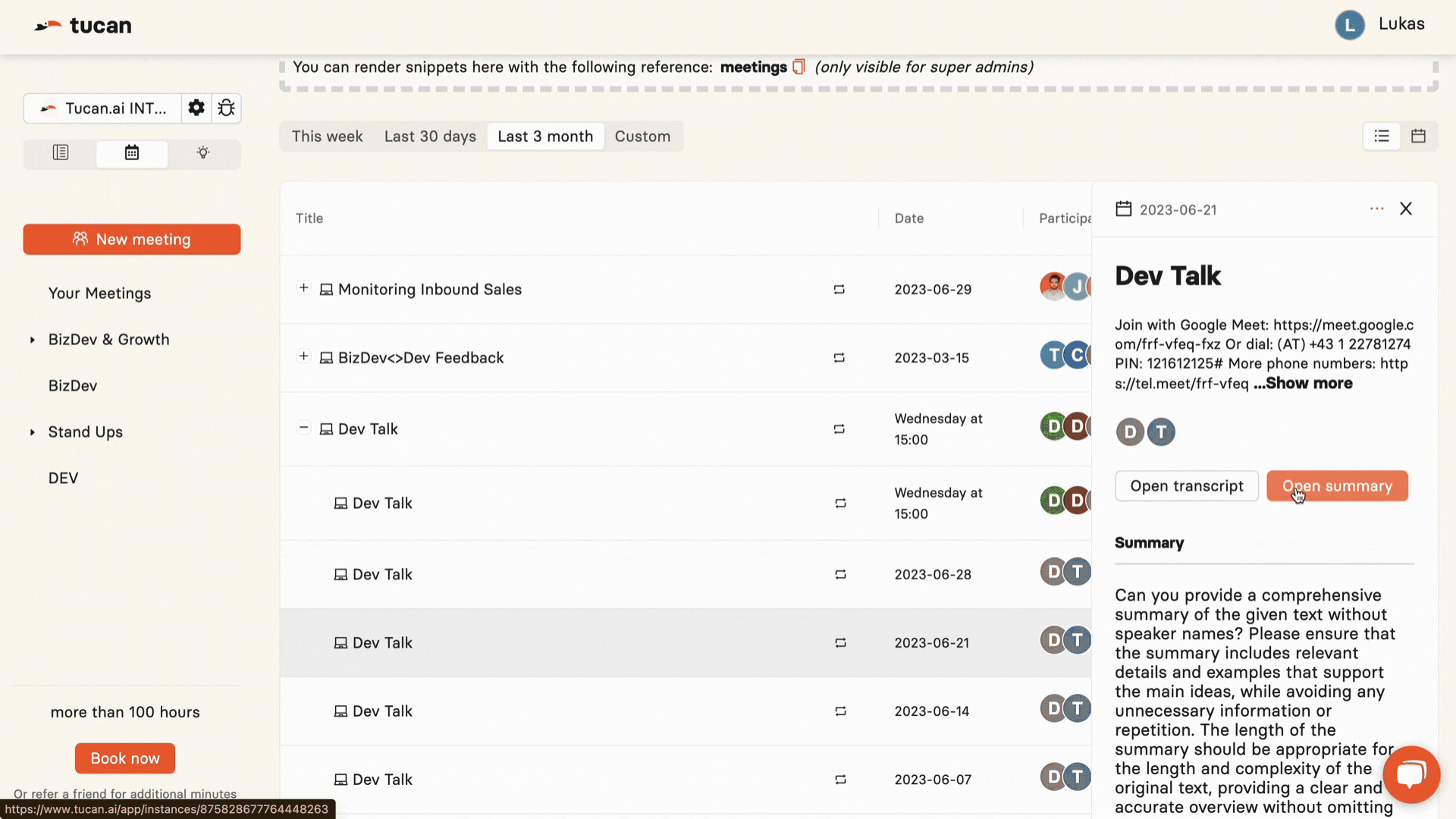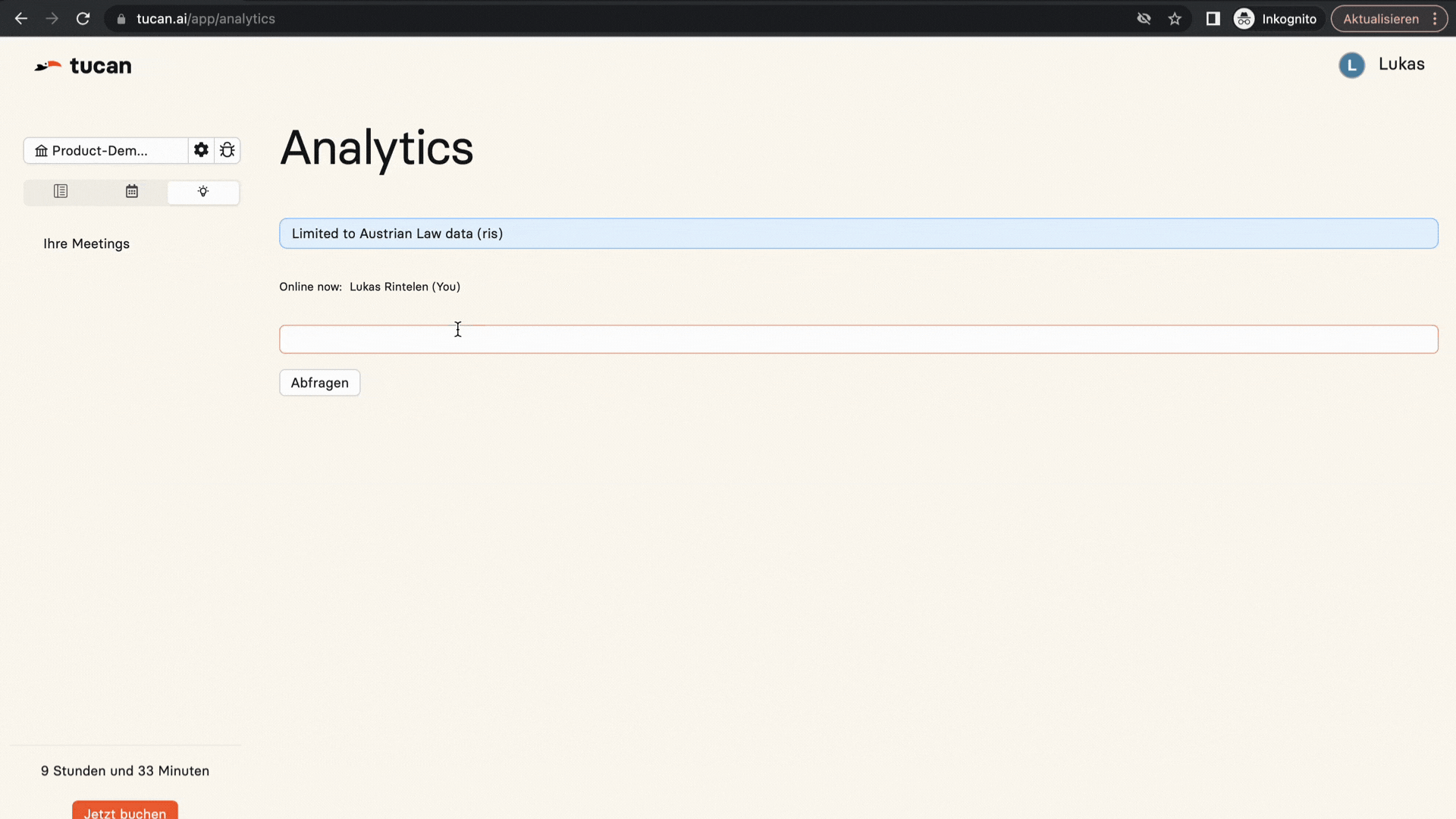 More than just meeting minutes: the automatic linking of Tucan.ai with essential (legal) databases and codes keeps you up to date. You decide which legal areas, national laws, etc. are relevant for you and your organization and should be imported into Tucan.ai.
Data is only processed in accordance with the guidelines of the individual customer. In addition, we strictly adhere to all GDPR guidelines. Our cloud servers are located in Frankfurt and we guarantee that data is processed exclusively in Germany.
Innovation for public institutions
Lassen Sie sich kostenlos beraten:
Vereinbaren Sie ein kurzes Meeting mit unserem Gründer und Geschäftsführer, Florian. Er berät Sie zu Ihren Bedürfnissen gerne persönlich und kostenlos! 
Was Sie in diesem Gespräch erwartet: 
🤝 Persönliches Kennenlernen mit unserem CEO 
🔎 Persönliche Bedarfsanalyse 
👾 Persönliche Produktberatung 
💻 Persönliche Produkt-Demo von Tucan.ai
🙋‍♀️ Beantwortung aller Ihrer Fragen