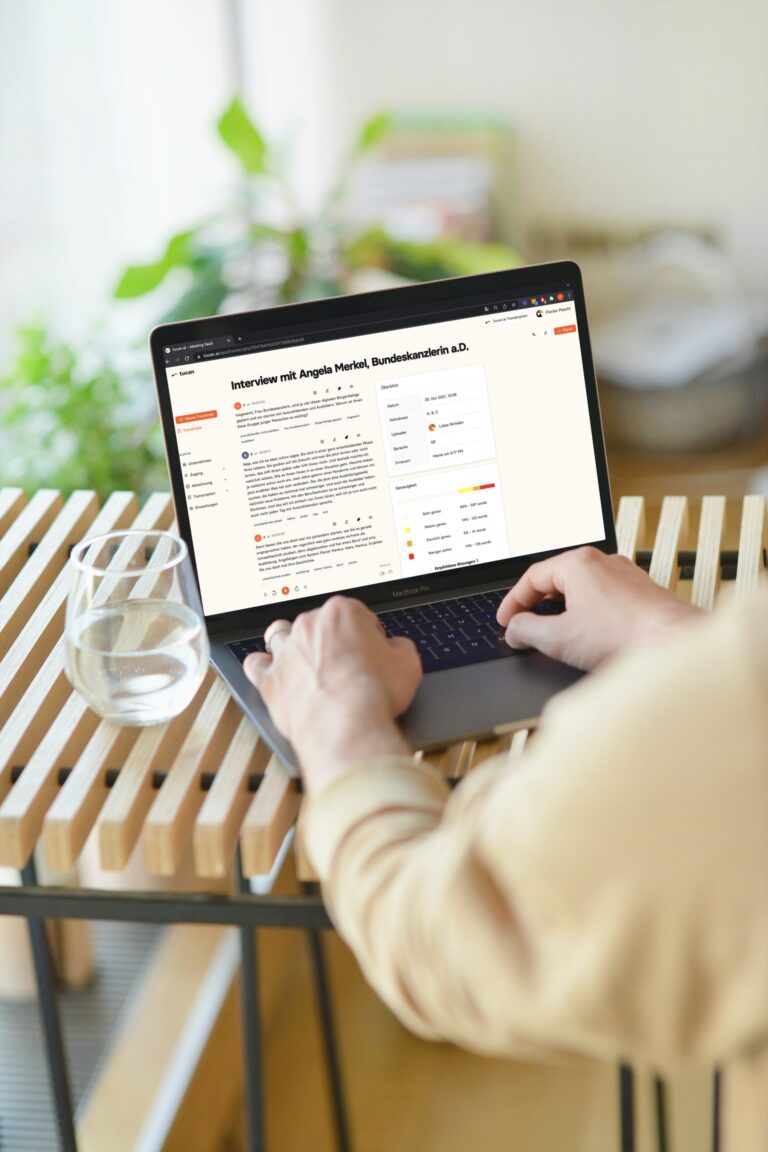 Your company knowledge queried by prompt!
Your AI software for smart knowledge management Made in Germany:
✅ Automatic transcription and summaries of their meetings
✅ No manual notes during meetings and discussions thanks to AI assistance
✅ Connection with your databases via API
✅ Export in various formats and to your databases
✅ Data secure via cloud or on-premise
The future of knowledge management
"Companies have competitive advantages when you have exclusive knowledge. This is not only anchored in text files, but above all in the heads of the employees - and is expressed in meetings and shared with colleagues. Tucan.ai now offers companies an AI platform with smart conversation archiving to make verbally communicated knowledge available and searchable."
learn more here
With our smart AI assistant, your meeting can be easily integrated with Tucan.ai. No matter if in person, via phone or online – record and summarize your meetings automatically with Tucan.ai.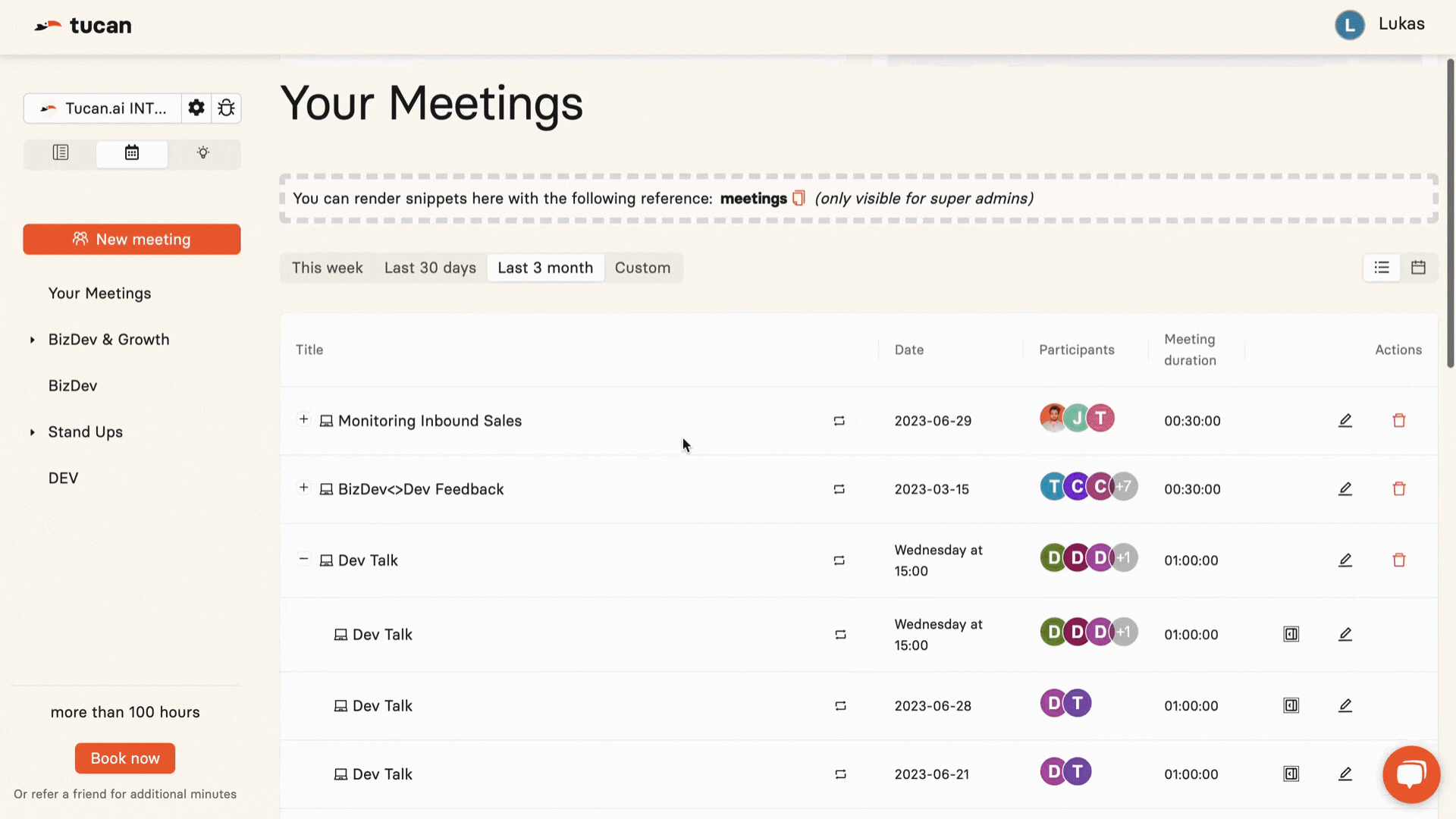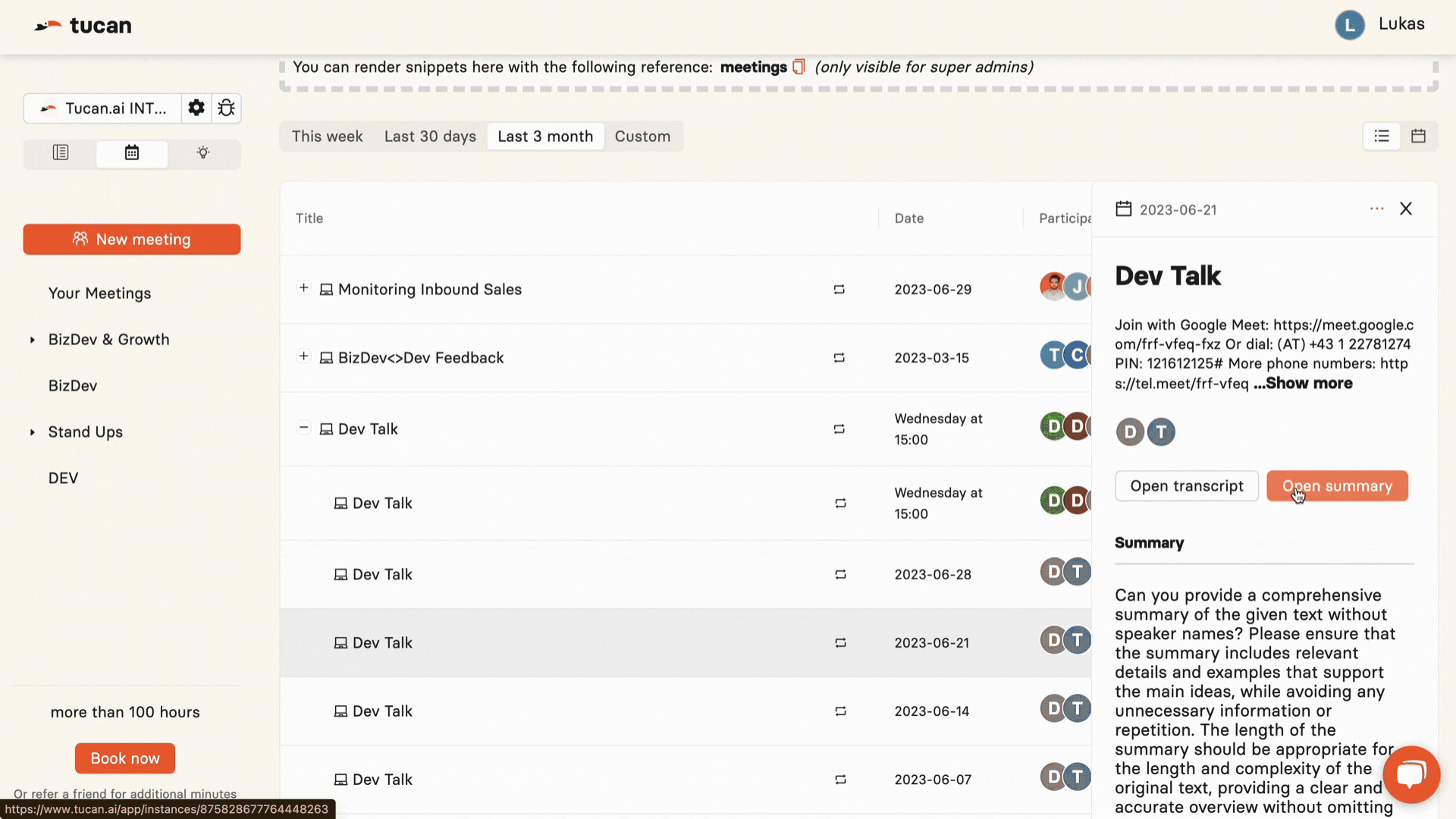 If your files have been uploaded, you can query the entire collected company knowledge via the AI at the push of a button – virtually like a company internal "GPT". The result is a smart knowledge archive for spoken communication that supports strategic decision-making and breaks down data silos.
Tucan.ai was created to seamlessly adapt to your business processes. Create team and meeting types that reflect your everyday work. Integrate all your essential databases easily via API. Determine which formats are exported automatically, how, when and where. Your processes can be easily mapped with Tucan.ai.

Increase your productivity tenfold!
Set up a quick meeting with our founder and CEO, Florian. He will be happy to advise you on your needs personally and free of charge!
What to expect in this interview:
🤝 Getting to know each other personally with our CEO
🔎 Personal needs analysis
👾 Personal product advice
💻 Personal product demo from Tucan.ai
🙋‍♀️ Answering all your questions
Tucan.ai - Your AI experts for smart knowledge management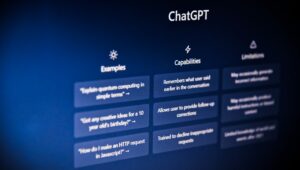 The GPT hype is causing a flood of new offerings for all markets. Sadly, very few are quality AI tools for market research. More often than not companies only build pretty front-ends for ChatGPT or utterly ignore data protection regulations. Tucan.ai can show you the possibilities of working with a real, sophisticated A.I. solution.
Read more "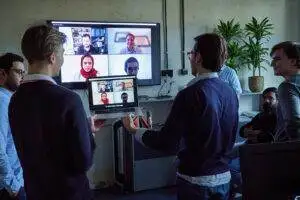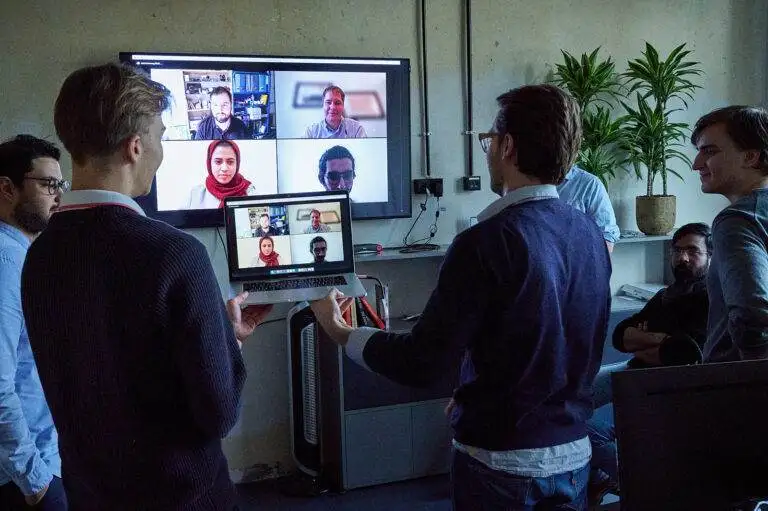 Meetings are often time-consuming and exhausting but crucial in the development of ideas and decisions driving team culture and performance. To get the best out them you should organise mindfully and actively engage all participants – before, during and after. Here are 5 tips for more productive meetings.
Read more "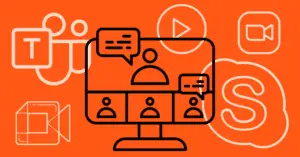 Despite or even because of the physical distance, online meetings offer a whole lot of opportunities for intensified and more productive collaboration with colleagues, partners, stakeholders and customers. We have compiled the 5 best conferencing tools for start-ups and smaller businesses so that you can benefit from our learnings too.
Read more "