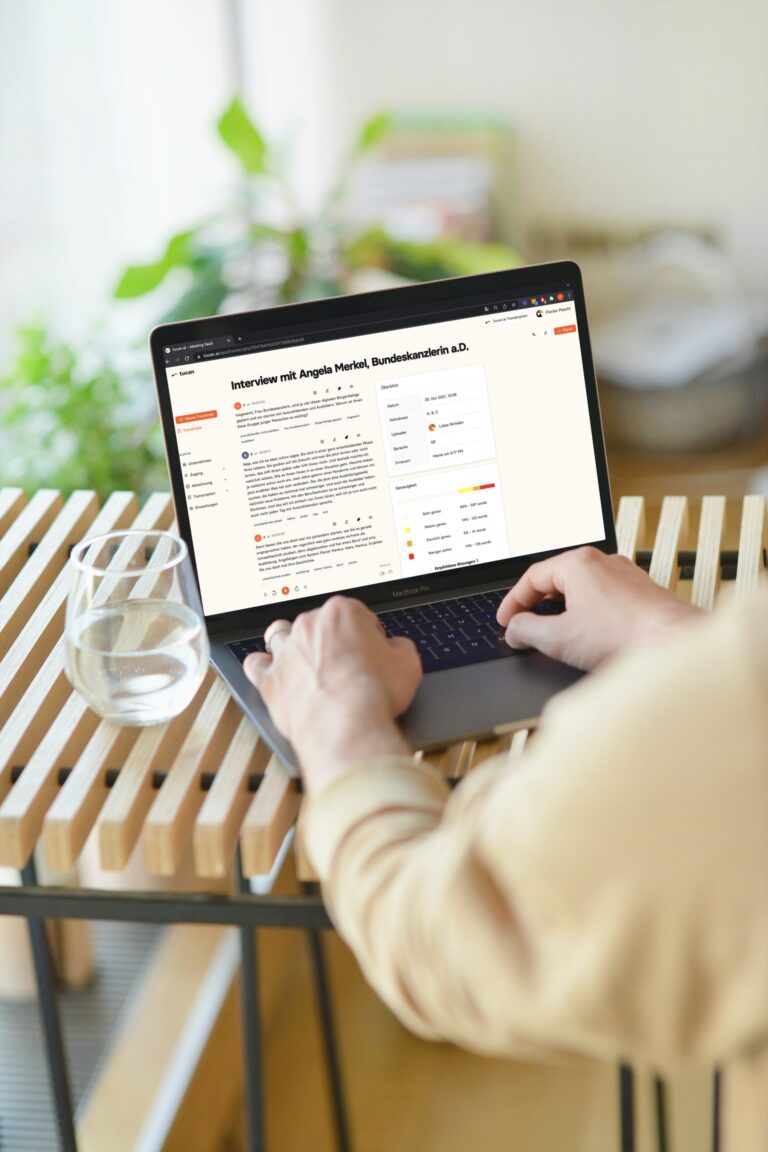 Automatic transcription & coding of qualitative studies!
Your AI software for market research Made in Germany:
✅ 80% cost savings thanks to automated qualitative coding
✅ Creation of associated transcripts for qualitative interviews in excellent quality
✅ Automatic evaluation according to your interview guide
✅ Export of the evaluated study in common formats (e.g. Excel)
✅ Data secure via cloud or on-premise
Qualitative evaluations made simple, fast, and effective
"The Berlin-based start-up Tucan.ai wins the sixth start-up pitch of marktforschung.de and Consulting.de. While three startups were tied in the audience voting, Tucan.ai's approach convinced the jury the most."
learn more here
Tucan.ai was created with the aim to relieve market researchers. The intuitive user interface offers the option to create studies with just a few clicks, to create or assign new questionnaires and to upload the associated audio or video files for further work steps.
Once files have been uploaded and assigned to a study, they are converted into high-quality transcripts within minutes. Our AI then analyzes the text of the transcripts and within a short time finds and assigns the answers according to the questions in your interview questionnaire. An overview allows quick viewing, checking and editing of the study results.
Automated end-to-end coding allows the workload of several weeks to be completed in a single day. Finally, the summary of the study results can be exported in a format of your choice (e.g. Microsoft Excel) and can be used immediately.
Without having to hire third parties, you will achieve excellent results in record time. That leads to happy employees, happy customers and lower costs.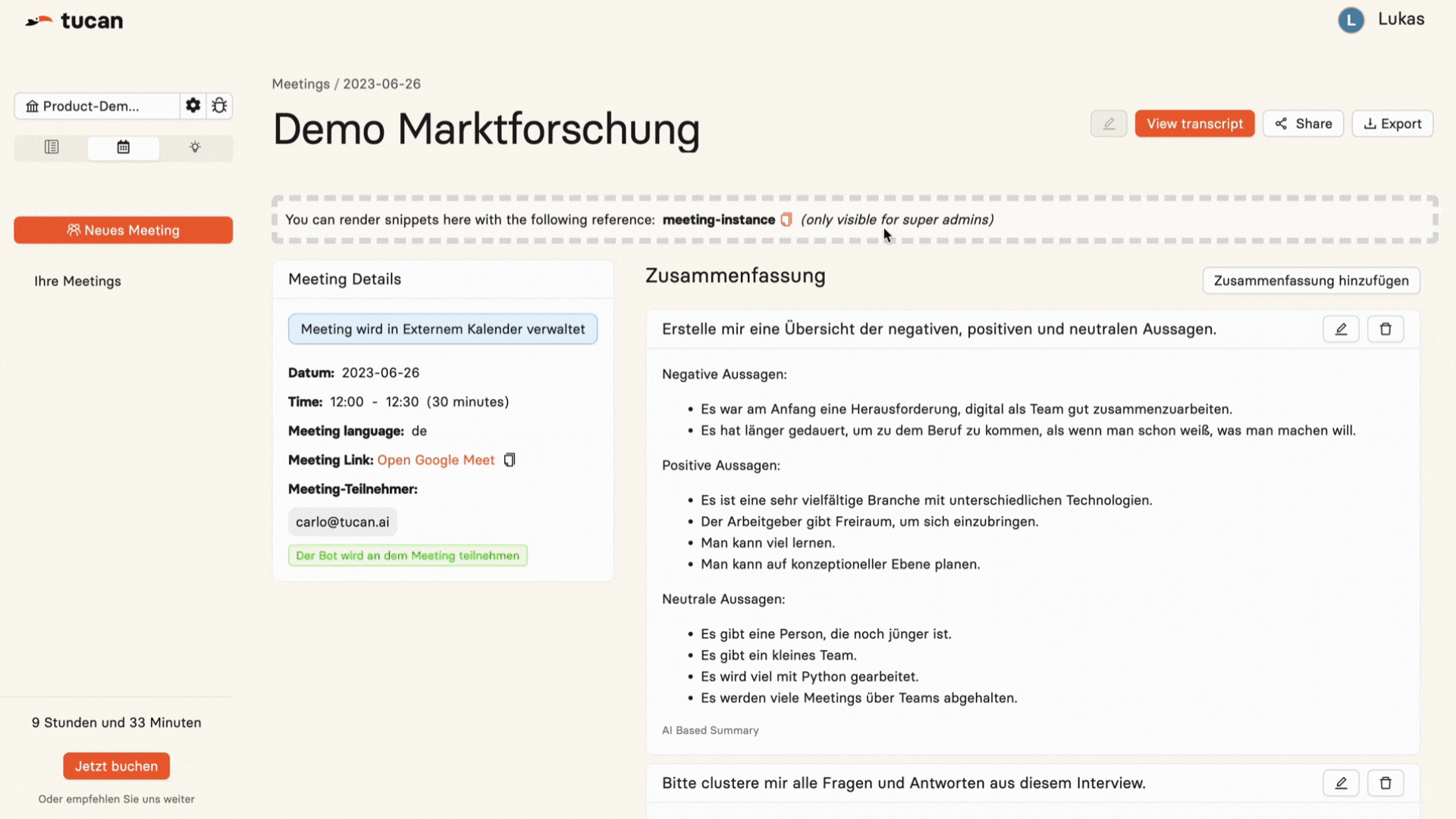 Increase your productivity tenfold!
Lassen Sie sich kostenlos beraten:
Vereinbaren Sie ein kurzes Meeting mit unserem Gründer und Geschäftsführer, Florian. Er berät Sie zu Ihren Bedürfnissen gerne persönlich und kostenlos! 
Was Sie in diesem Gespräch erwartet: 
🤝 Persönliches Kennenlernen mit unserem CEO 
🔎 Persönliche Bedarfsanalyse 
👾 Persönliche Produktberatung 
💻 Persönliche Produkt-Demo von Tucan.ai
🙋‍♀️ Beantwortung aller Ihrer Fragen
Tucan.ai - Your AI Experts for Market Research