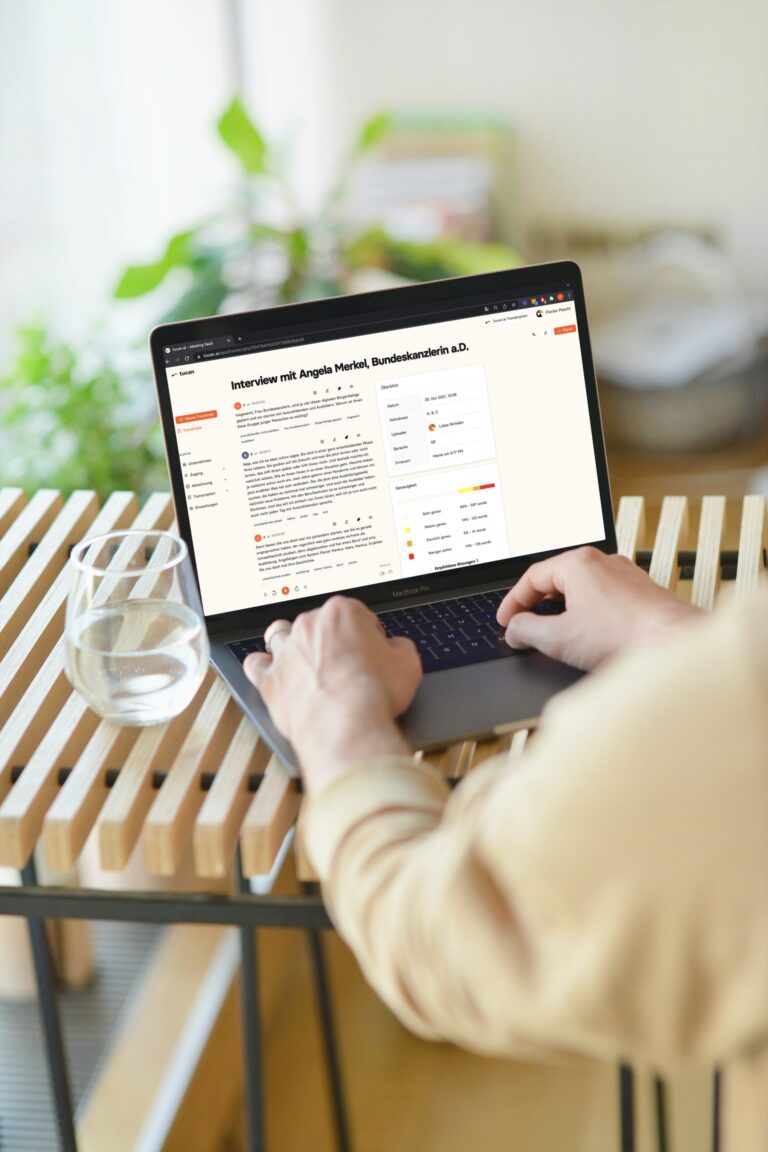 Free text mentions automatically coded!
Your AI software for quantitative market research Made in Germany:
✅ 80% cost savings thanks to automated coding of free text nominations
✅ Upload of SPSS or Excel files
✅ Automatic coding according to code plan
✅ Automatic creation of codes with AI
✅ Data secure via cloud or on-premise
Ready coded in three simple steps
"The Berlin-based start-up Tucan.ai wins the sixth Start-up Pitch of Marktforschung.de and Consulting.de. While three startups were tied in the audience voting, Tucan.ai's approach convinced the jury the most."
learn more here
Upload your studies in a few clicks in the usual format as Excel or SPSS file. After selecting the column(s) to code, you can easily add your code plan, have the AI generate new codes, or combine the two.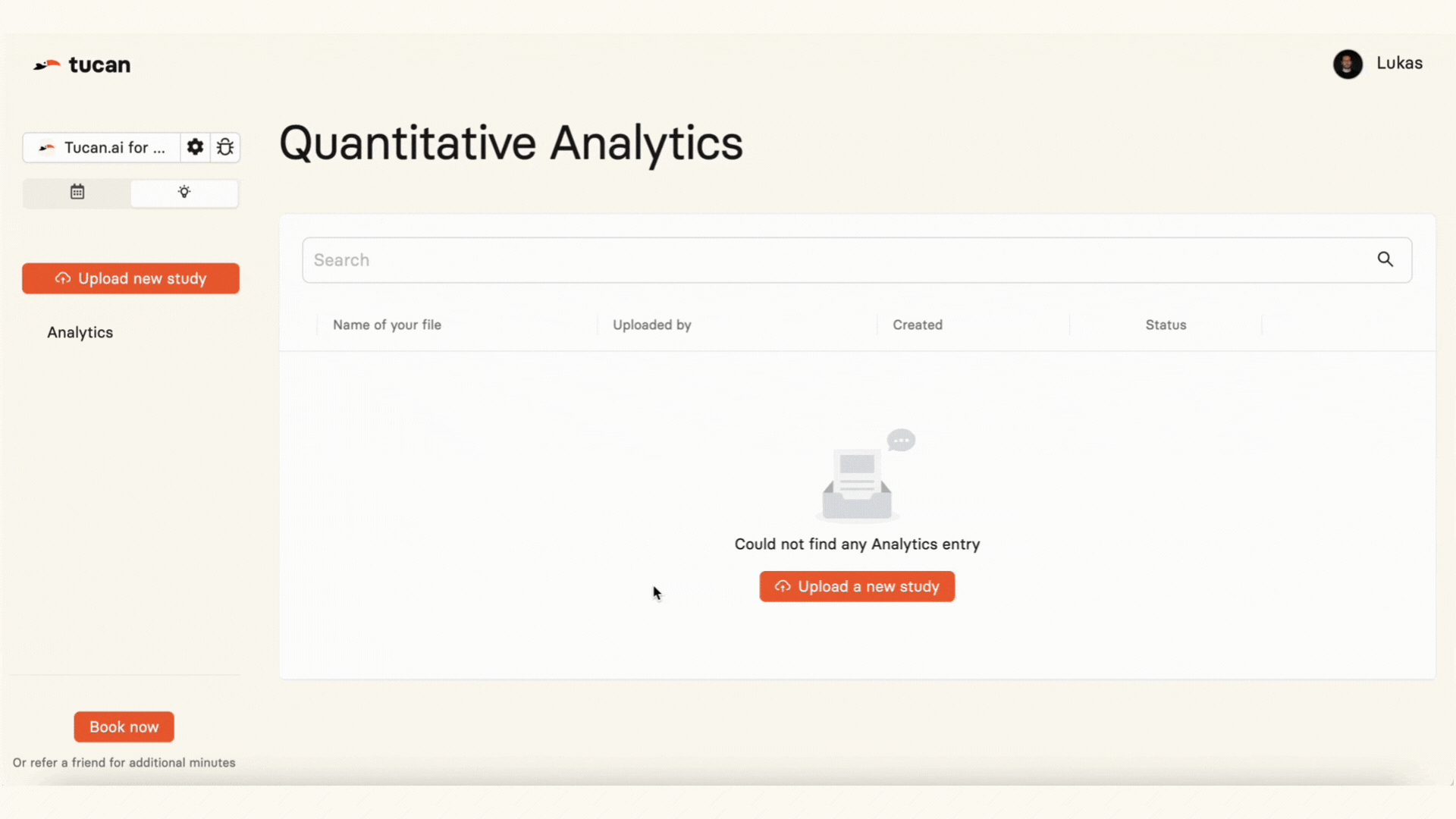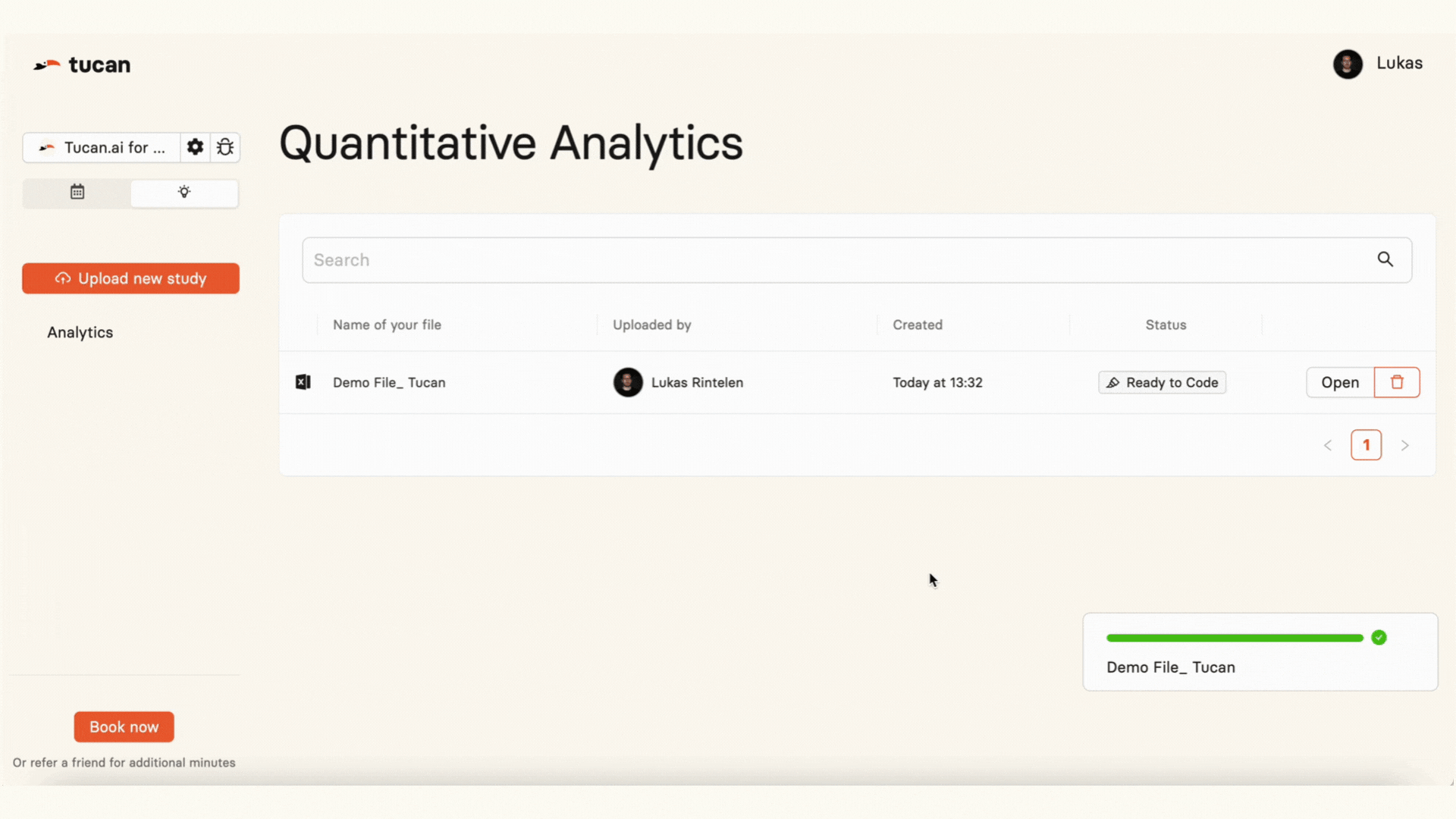 Select the codes you want to have your free text nominations coded by. You decide whether you want the AI to find the best matching code per mention (single-coding) or multiple codes per mention (multi-coding). After that, it's time to sit back and relax: you will receive an email as soon as all free-text nominations have been coded. View the results in your overview.
After your file is finished encoding, you can easily export it in your usual format. Afterwards you will receive the coded file via email for download.
What used to take days can now be done in minutes with Tucan.ai.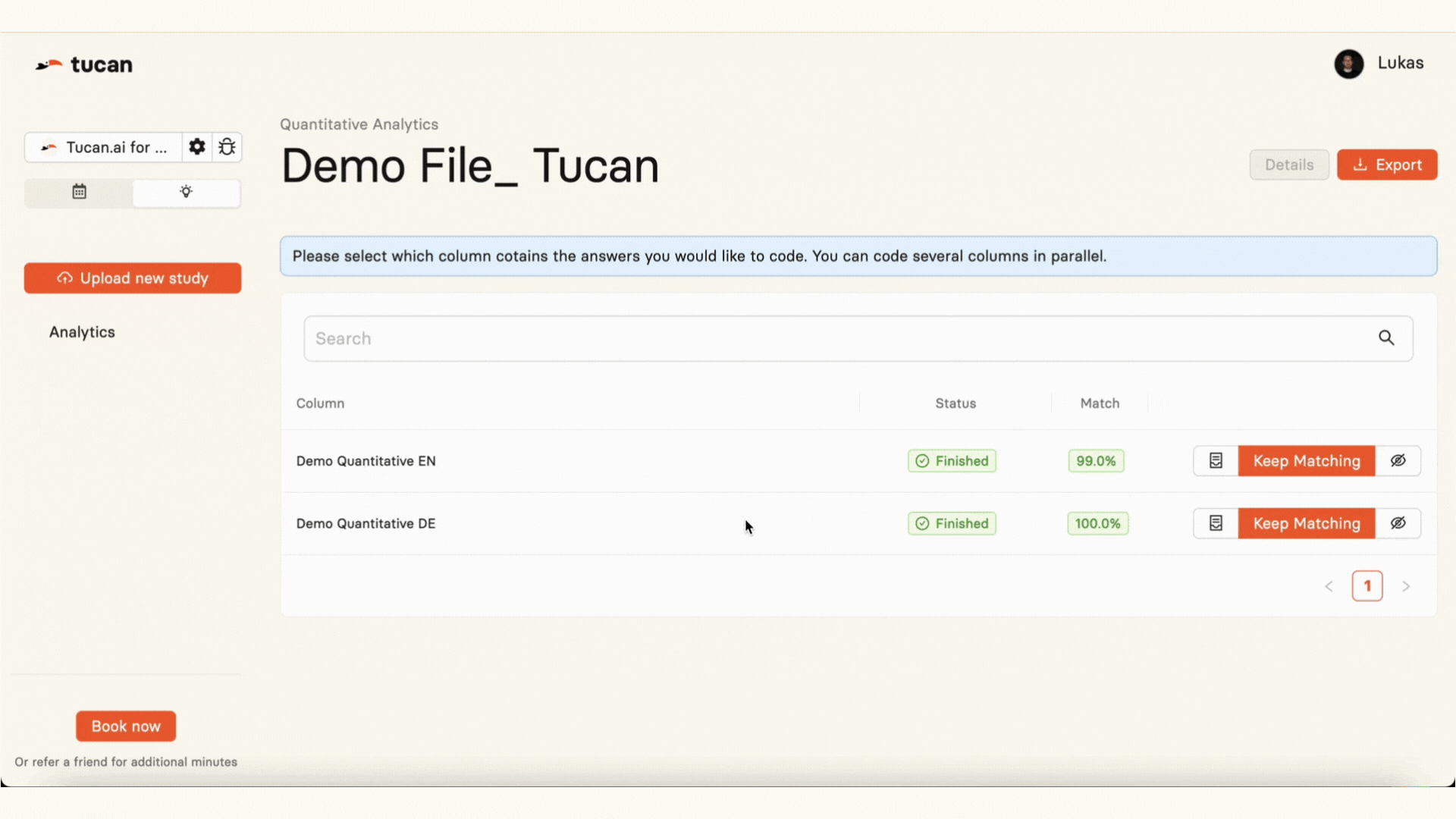 Increase your productivity tenfold!
Lassen Sie sich kostenlos beraten:
Vereinbaren Sie ein kurzes Meeting mit unserem Gründer und Geschäftsführer, Florian. Er berät Sie zu Ihren Bedürfnissen gerne persönlich und kostenlos! 
Was Sie in diesem Gespräch erwartet: 
🤝 Persönliches Kennenlernen mit unserem CEO 
🔎 Persönliche Bedarfsanalyse 
👾 Persönliche Produktberatung 
💻 Persönliche Produkt-Demo von Tucan.ai
🙋‍♀️ Beantwortung aller Ihrer Fragen
Tucan.ai - Your AI Experts for Market Research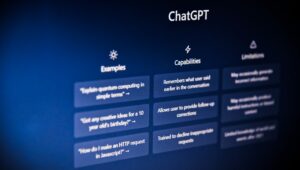 The GPT hype is causing a flood of new offerings for all markets. Sadly, very few are quality AI tools for market research. More often than not companies only build pretty front-ends for ChatGPT or utterly ignore data protection regulations. Tucan.ai can show you the possibilities of working with a real, sophisticated A.I. solution.
Read more "