As AI becomes more prevalent in the legal industry, lawyers, attorneys, and paralegals delegate more work to smart computers that improve as they are using them. For instance, the co-founder of the Harvard Journal of Law & Technology Lauri Donahue reports that legal professionals make increasing use of AI tools for reviewing documents, analysing contracts, researching as well as predicting outcomes.
In this article, we'll detail how AI, specifically conversational intelligence, is transforming law firms and give examples of the common tools firms are employing today. First, however, let's back up and take a look at the booming field of computational linguistics and conversational intelligence.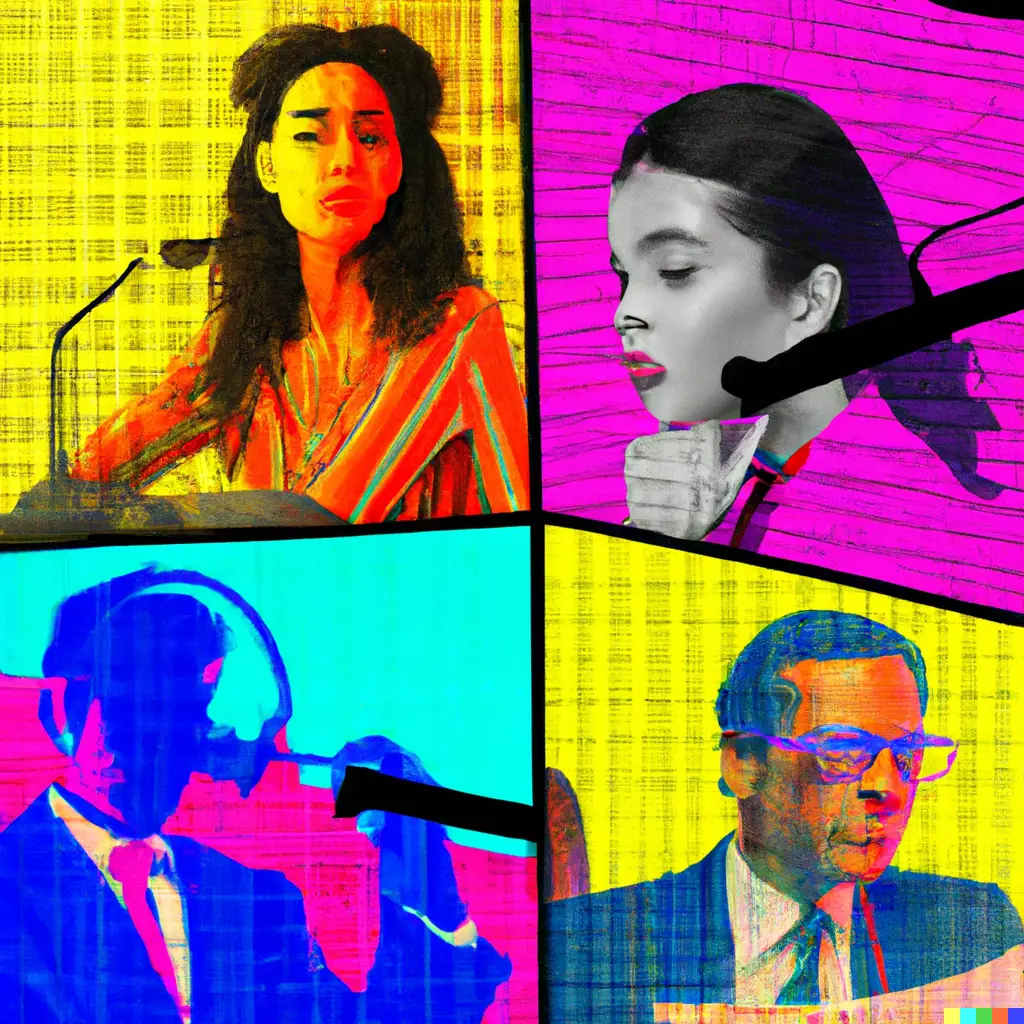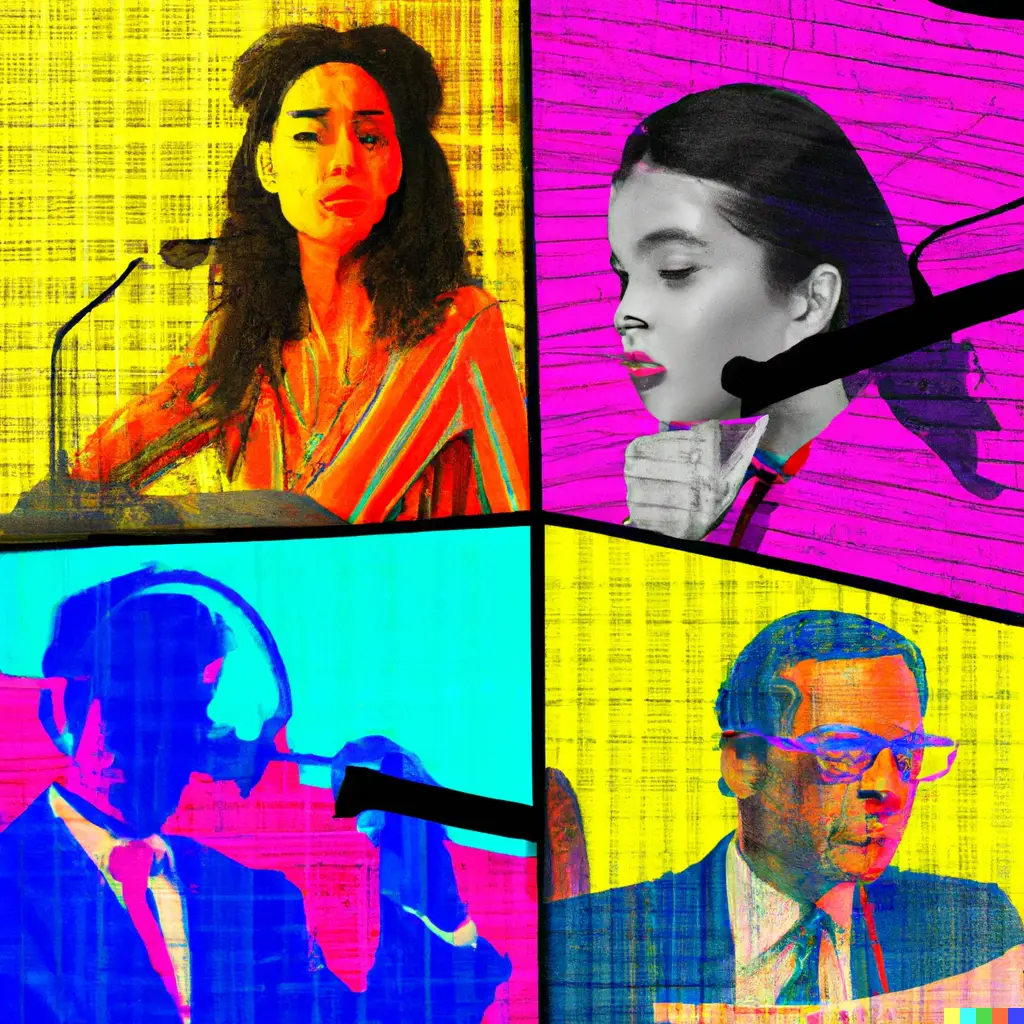 The market for AI and computational linguistics is booming

The market size for artificial intelligence was $87 billion (USD) in 2021. By 2030, it will be $1.6 trillion. That's an 18x increase. Likewise, a subset of AI, computational linguistics, is set to grow from 21 billion in 2021 to 127 billion in 2028.
The market size is exploding, because organisations see the strong business case for AI tools. And they're leveraging it both externally in the market and internally, in their workforce. There is a strong demand for AI tools, but they're still often misunderstood. Saying, "our software uses AI," is pretty vague. To paint a clearer picture, let's define a key subset of AI, conversational intelligence and practical uses for it today. 
How can conversational intelligence be applied effectively?
Conversational intelligence refers to the tools that leverage AI to speak with users or customers. Commonly chatbots or virtual assistants, these tools pull large volumes of data and run it through machine learning and natural language processing to speak in a natural way like a human.
Conversational intelligence is a branch of computational linguistics, the study "of language from a computational perspective." Simply put, it's determining how to make it easier for humans to communicate with computers, primarily through spoken word, but also written communication.
TechTarget explains that the knowledge underpinning computational linguistics powers tools "like instant machine translation, speech recognition systems, text-to-speech synthesizers, interactive voice response systems, search engines, text editors and language instruction materials."
You want to test Tucan.ai for your Company?
Use cases for conversational intelligence in law offices
Now let's turn to explore use cases for computational linguistics and conversational intelligence within law firms. Below, we outline three important ways that law firms today (and many in the future) will use AI.  
Automated documentation
Legal documentation, whether internal notes or transcripts of court proceedings, is often done differently depending on the person or court. Using AI, law firms are speeding up the laborious process of manually entering data.
With AI, law firms can analyse large amounts of unstructured documentation notes and organise them into standardised templates. This not only saves a tremendous amount of time, but also reduces the risk of manual errors. 
The AI can do this by using natural language processing methods that encode conversational content, whether speech-to-text and text-to-text, and understand its meaning. Language models today are powerful enough to comprehend both the intent and the substance of a message and organise it accordingly.
Chatbots
Just like many businesses with websites, visitors have specific questions they want answered and they want answers fast. They don't want to click through a dozen pages to find their answer. Instead, they want a portal to connect with client service.
But meeting this need is challenging for lawyers and their offices. If they have hundreds of visitors a day, do they need a fleet of service reps ready to answer incoming questions? For law firms specifically, do they need experienced associates online to provide expert advice? Not exactly.
Chatbots are another growing use case within law firms. TimeSolv describes chatbots as "computer programs designed to deliver an interactive customer experience without actual human interaction."
Law firms can use chatbots to quickly answer questions that visitors have. And beyond simple questions or instruction, AI chatbots within law firms can answer common legal questions with accuracy and point visitors toward the right attorneys or resources if needed. Finally, chatbots can be a powerful way to advance communications with clients.
Automatic contract drafting and review 
This third use case, having AI draft legal contracts and review them, is still in its nascent stage, but has a lot of potential. Today, we don't have AI platforms automatically generating legal contracts or recommendations, but they do assist lawyers by surfacing the most relevant resources, like precedent cases for lawsuits, as an example. 
In the same way that AI tools can help associates categorise documents or notes into templates, they can also fill in template legal contracts. Lawyers fill out a questionnaire that encodes the data, pairs it with other relevant resources, and creates a strong first draft. This can drastically speed up the process. The limitations, however, are with personalisation. Right now, lawyers can't easily adjust the code that creates these drafts so that it's tailored to their clients' needs. But as AI rapidly grows, this may be a capability AI technology quickly achieves.
You want to test Tucan.ai for your Company?
AI tools that are particularly useful for law offices
Now that we've looked at three use cases, you may want to actually get started yourself. To do so, we list three tools below that law firms can and are using today.
OneLaw
OneLaw is an AI assistant designed for law firms. Their AI assistant, called Amelia, functions as a multi-channel, "meaning she can speak, text, email, and chat" with clients. Law firms are already using Amelia to scale their levels of client relations without sacrificing quality.
Amelia can help nurture leads by pointing them towards the information or support they need. Likewise, it's online 24/7 and on every communication channel, so no potential customers fall through the cracks. Amelia speaks over 40 languages, and is recognised "as the Most Human AI™ agent with leading conversational abilities", according to their website. 
Lawgeex
Lawgeex is an AI tool that validates contracts to ensure they are within predefined policies and makes suggestions for editing if they fail to meet the firm's standards. Lawgeex understands the context of your position and analyses your policies to make the most accurate recommendations and relevant redlines. 
The biggest benefit for law firms using Lawgeex is how it increases their speed. They claim to "act as an extension of your legal team, giving you more consistent contract review in a fraction of the time." They also compile your firm's positions, risks and guidelines into digital legal playbooks so that each contract is reviewed the way an internal attorney would. 
Tucan.ai
Tucan.ai is like your astute and quiet stenographer who is with you at every meeting, documents your conversations and archives them smartly. It transcribes and summarises all the calls or meetings you have throughout each day. Except, instead of being a full time executive assistant, they're an AI platform.
Tucan.ai makes your conversations more actionable by extracting certain information and pulling out the most relevant insights as a summary. Likewise, it flags and reminds you of any follow-ups so nothing is missed.
When different associates at your firm are meeting with clients in person, over conference calls, and via email, tasks and important information can fall through the cracks. Tucan.ai runs in the background capturing the most pertinent information. Whether via bot or download, everything can be automatically transcribed, so if you need to go over a conversation later, it's easy.
You want to test Tucan.ai for your Company?
Optimising workflows with AI-powered conversational intel
In this article, we've made the case that law firms need to recognise the transformative impact that AI applications will have within their industries. Indeed, these changes are already underway.
For law firms to remain up to date and competitive, it's time to innovate, push for change within their operations, and start testing different AI tools. These tools can give them an edge over their competition and streamline traditionally manual approaches.
The three tools outlined in this article, OneLaw, Lawgeex, and Tucan are great opportunities to break into the other three use cases we outlined in this article. They'll help you streamline how you service clients, draft contracts, and complete discovery. We recommend: Get started now!