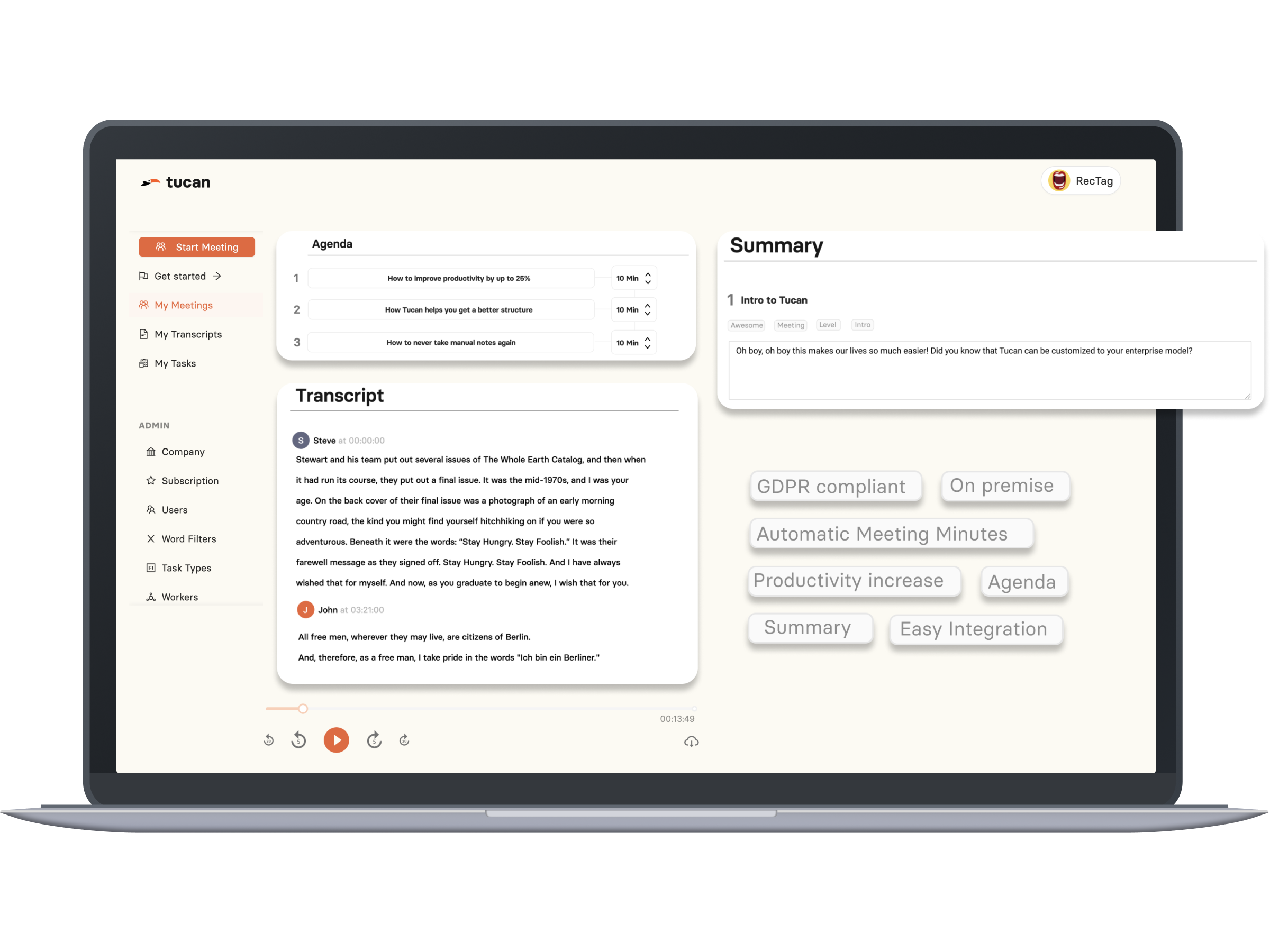 Learn here how you can use Tucan.ai to automate your meetings and create a smart knowledge archive for conversational content:
Step 1: Connect your conferencing apps and other tools
Tucan.ai integrates with popular calendar and video conferencing apps such as Google Calendar, Zoom, Microsoft Teams, Google Meet and more. You can easily connect your accounts and invite our bot to join your meetings as a participant. Tucan.ai will automatically record the audio of your meetings and upload them to its secure cloud platform. Alternatively, you can upload any audio or video file to your account yourself. Tucan.ai will take care of the rest.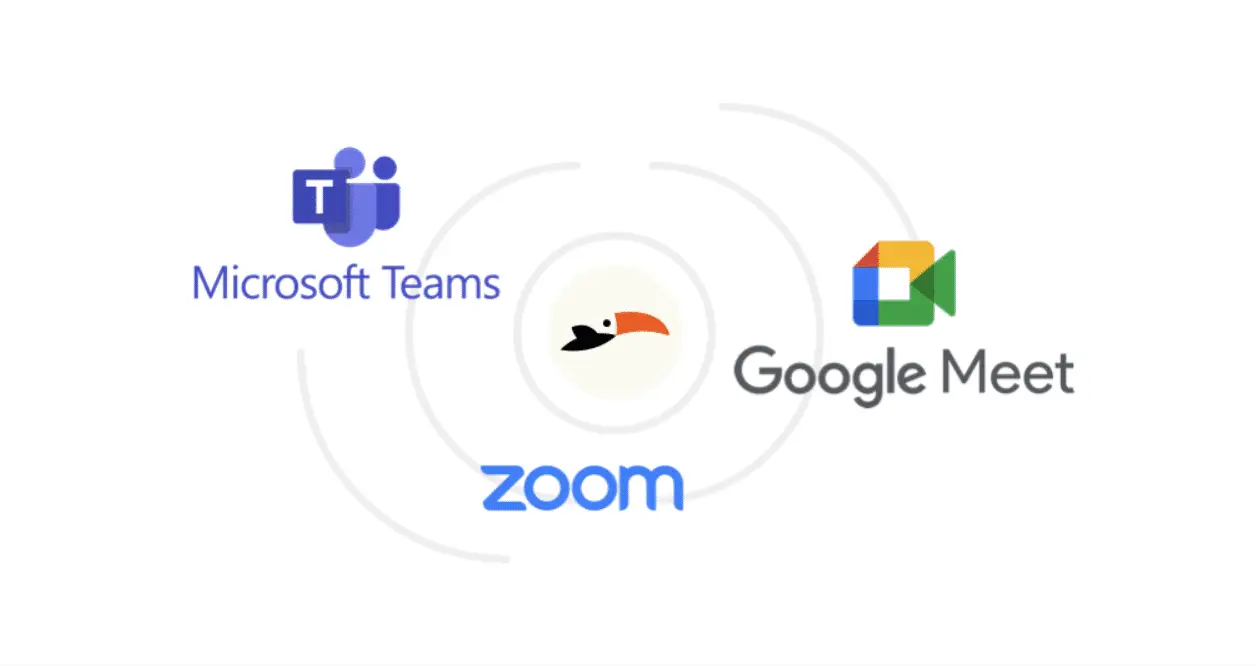 Step 2: Review, edit and share the content provided by Tucan.ai
Right after your meeting Tucan.ai generates a transcript and a summary using its own speech recognition algorithms. You can easily edit, annotate, highlight and share content with your team members, followers or clients. Furthermore, it is now even possible to ask questions about past meetings and get answers based on the gradually improving speech recognition and natural language understanding capabilities of our AI.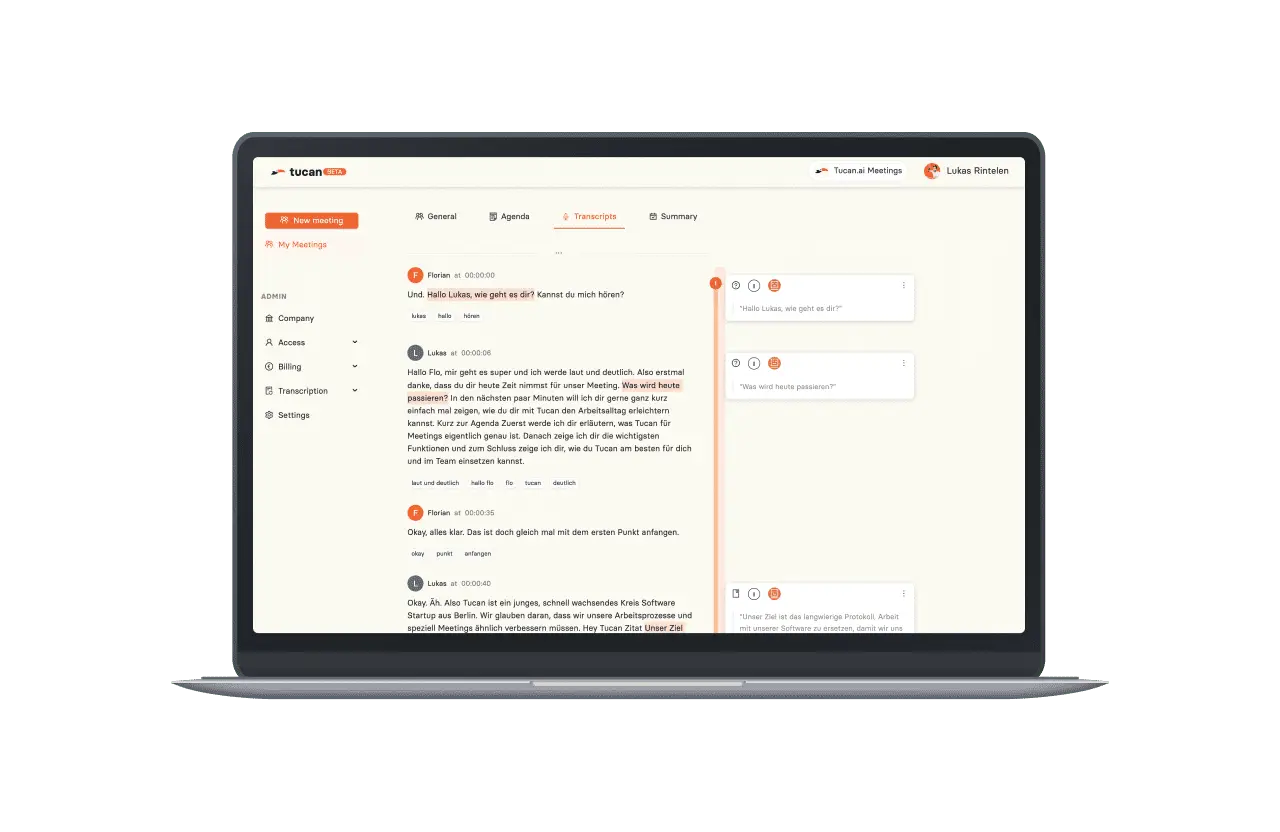 Step 3: Keep track of and manage your conversations with ease
Tucan.ai also provides you with data and insights from your meetings, such as talking times, sentiments, action items, keywords and topics. These metrics may be used to improve your communication skills, track your progress, identify gaps or opportunities and optimise your task management. You can also integrate Tucan.ai with other tools like CRM systems, project management and collaboration platforms to automate your entire workflow.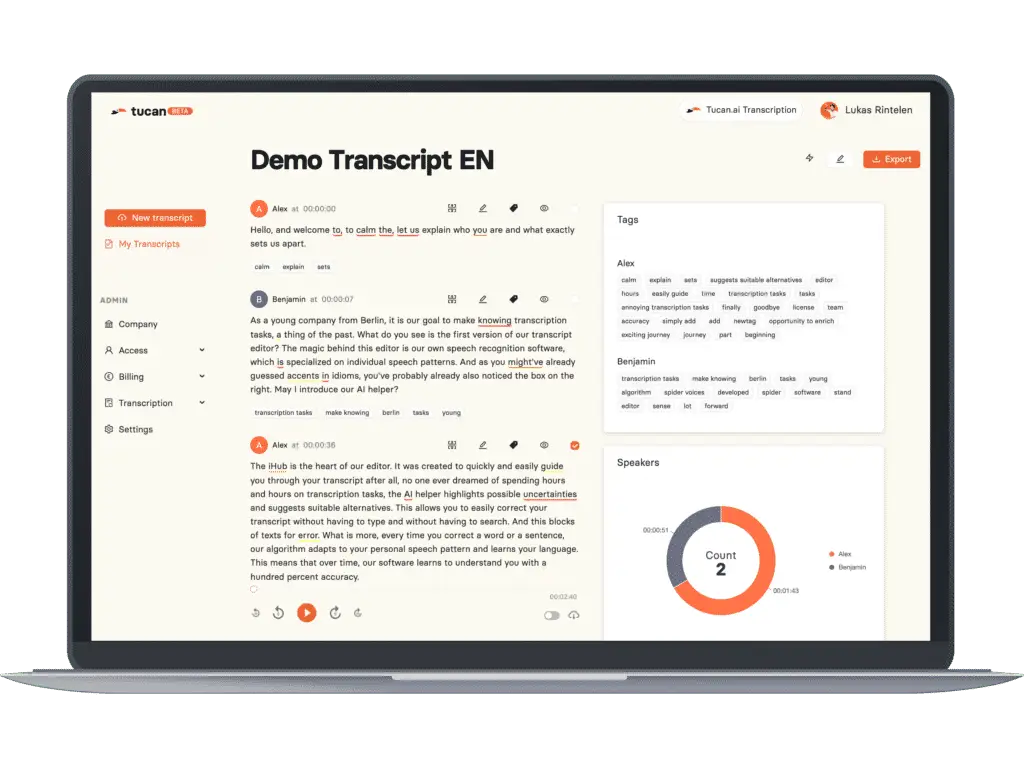 Step 4: Gain deeper qualitative insights through automated encoding
Tucan.ai also offers a smart feature which allows you to get your interviews and focus groups encoded automatically on predefined categories or themes. This function is particularly well-suited for market research, opinion polling and similar fields that rely on qualitative data analysis. You can use Tucan.ai to extract relevant insights more quickly and accurately from your conversations without spending hours on manual encoding. Learn more in our factsheet "AI-powered encoding with Tucan.ai":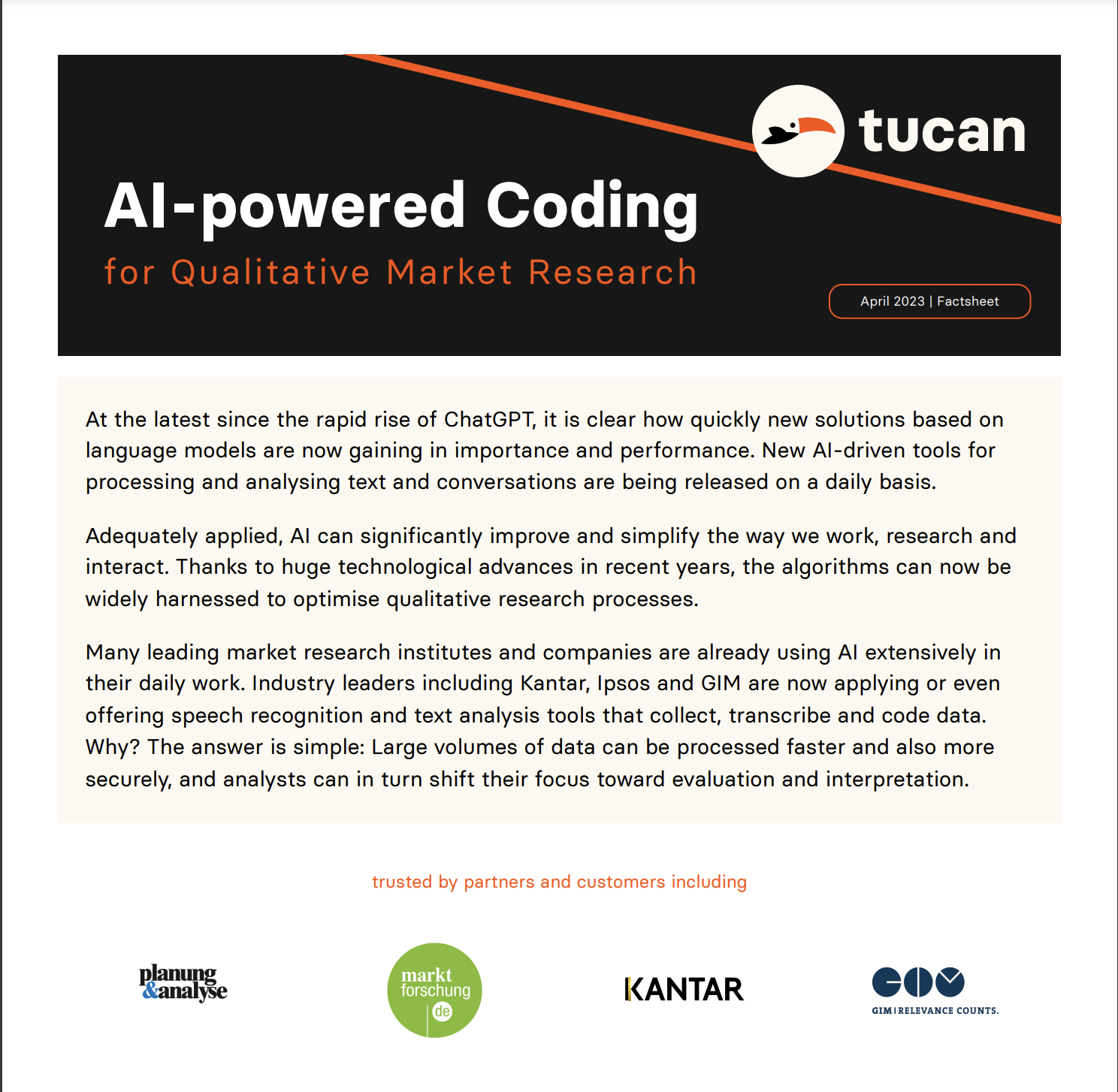 Step 5: Use our new prompt feature for swift inquiries and analyses
We are constantly developing new functionalities to enhance Tucan.ai's capabilities. One of our most exciting new releases allows you to prompt various kinds of data extractions and summaries from your conversations. For example, you can ask Tucan.ai – almost like a company-internal GPT – to provide you with the contents needed for a SWOT analysis from strategy meetings or customer persona from sales calls, and it will get back to you with customised outputs based on your prompts. Outpace your competition – Book a free consultation call with our CEO Florian!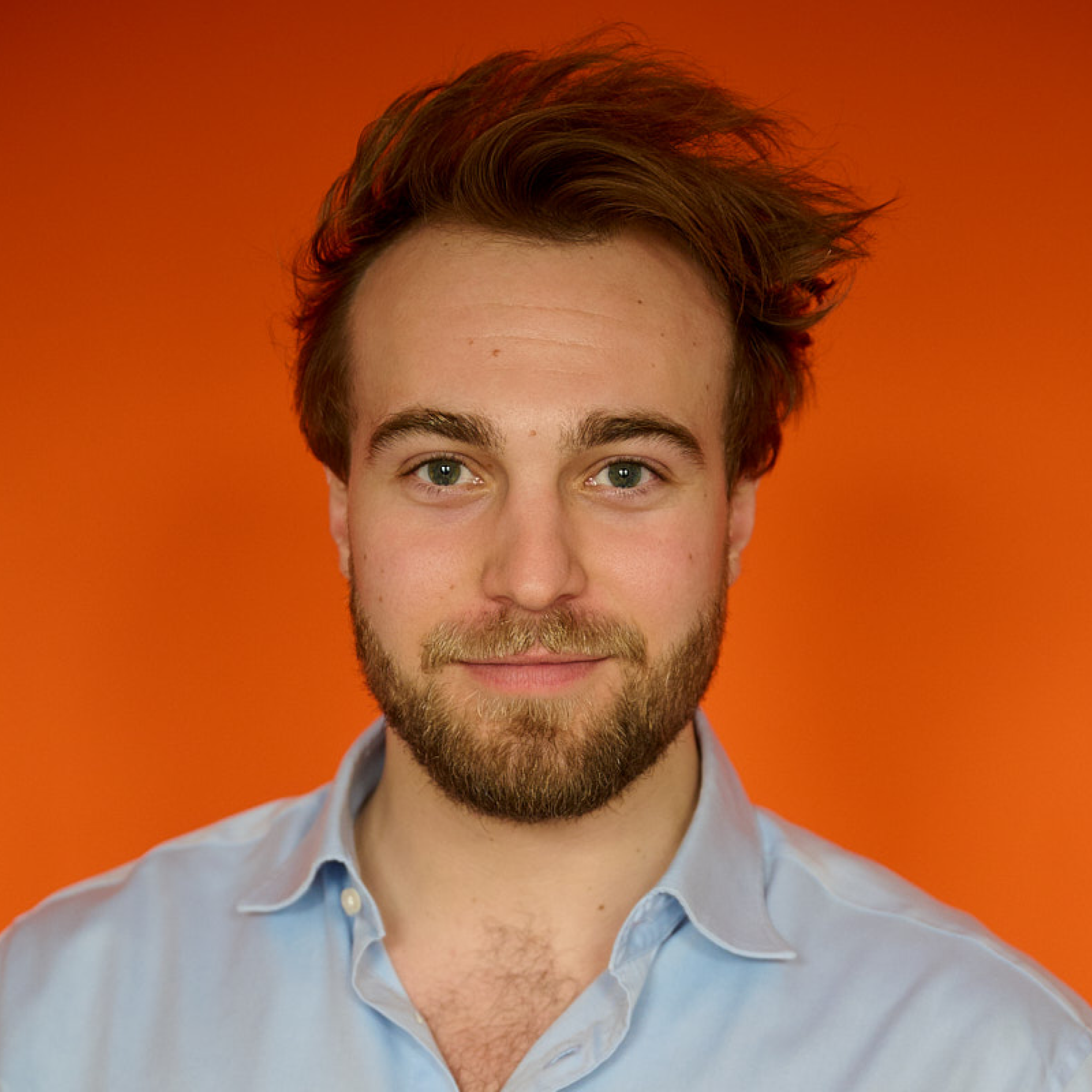 In case you wish to learn more about Tucan.ai's solutions for teams and enterprises, please schedule a short online call with our founder and CEO, Florian Polak.

"We at Axel Springer have been using Tucan.ai for already over two years now, and we continue to be very satisfied with the performance of the software and the development process as a whole."
Lars

"I have known the founding team for over a year. At Porsche, we are very satisfied with their work so far. I have recommended the use of Tucan.ai to my colleagues and business partners and I have been getting highly positive feedback back across the board - both on the service and the software."
Oliver

"Tucan.ai has been a game-changer for our team. The software is incredibly intuitive and easy to use. It has saved us countless hours of work and has allowed us to focus on what really matters - our clients. I would highly recommend Tucan.ai to anyone looking for an AI-powered productivity tool."
Alex