Tucan.ai is not just a transcription tool or meeting recorder. It's an intelligent AI system which automatically takes notes, creates summaries and provides analytical insights.
Tucan.ai is available in German and English. What other languages should we offer?
Transcription & Summarisation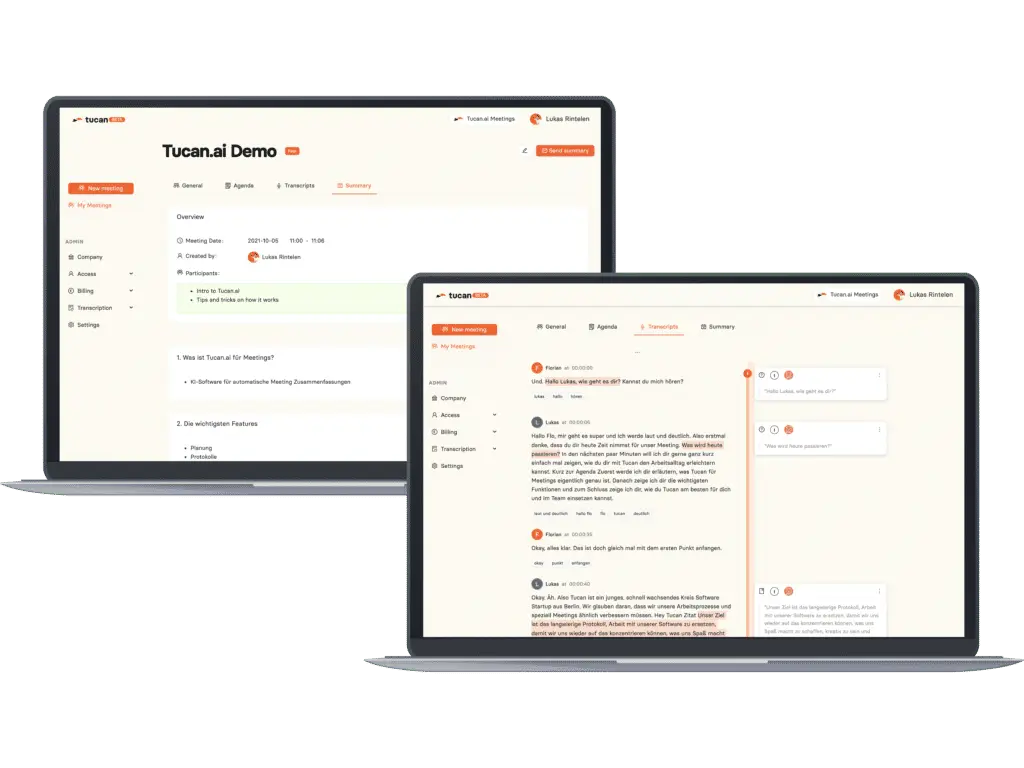 Manual transcription and note-taking is time-consuming and tiring. With the AI-powered transcription and summarisation tools of Tucan.ai you can now save up to 80% of your committed resources, focus and energy.
No more handwriting and rewinding
Manual transcription and note-taking binds an awful lot of resources, often resulting in miscommunication and faulty documentation. A well-trained AI relieves pressure on co-workers by taking over tedious documentation tasks during interviews, meetings and other conversations.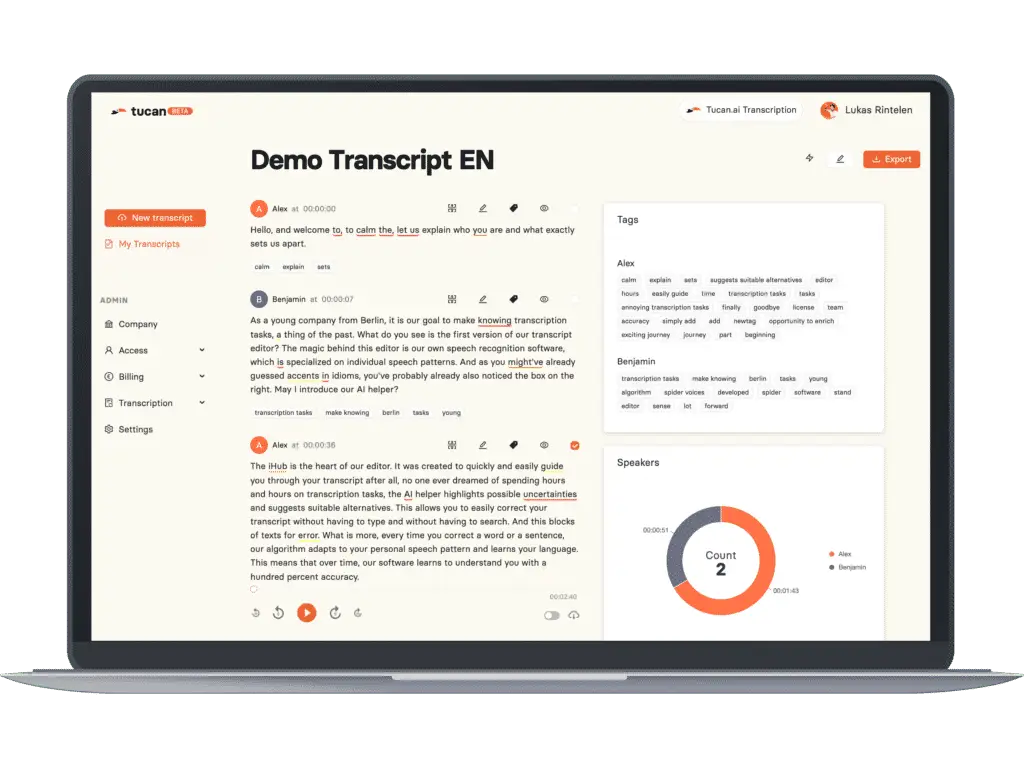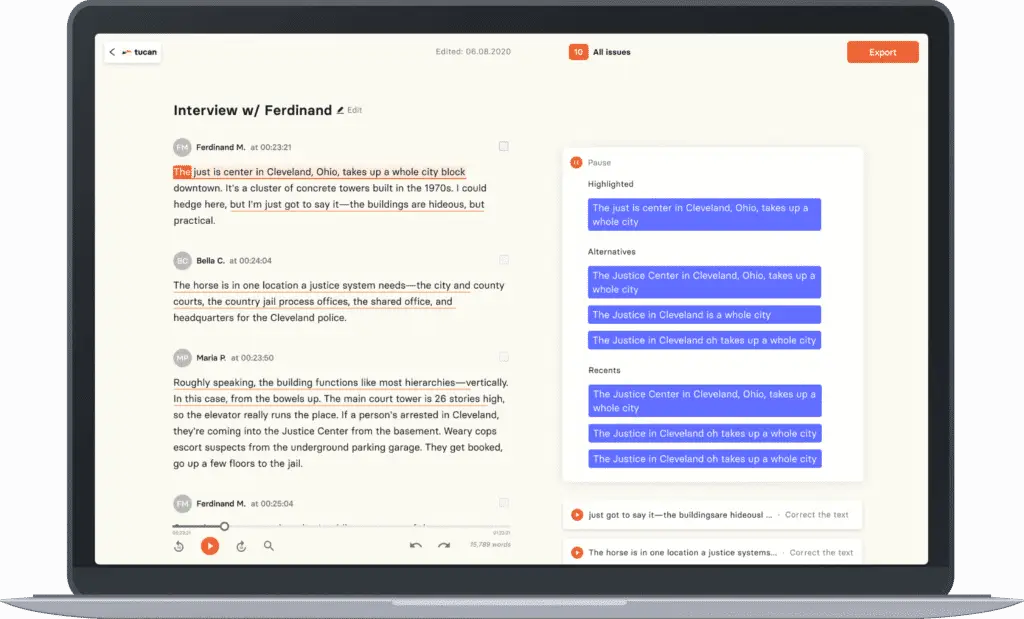 High accuracy with dialect and accent​
Tucan.ai takes care of transcribing, summarising and analysing audio material. Controlled trainings improve its understanding of individual and recurring speech patterns. With an accuracy rate of over 90%, our software achieves unparalleled results in cases of strong dialect, accent and jargon in English and German.​
Choose between various software features and services to customise a toolkit that perfectly meets your professional needs. Tucan.ai is cloud-based, but we also offer on-premise solutions in special cases.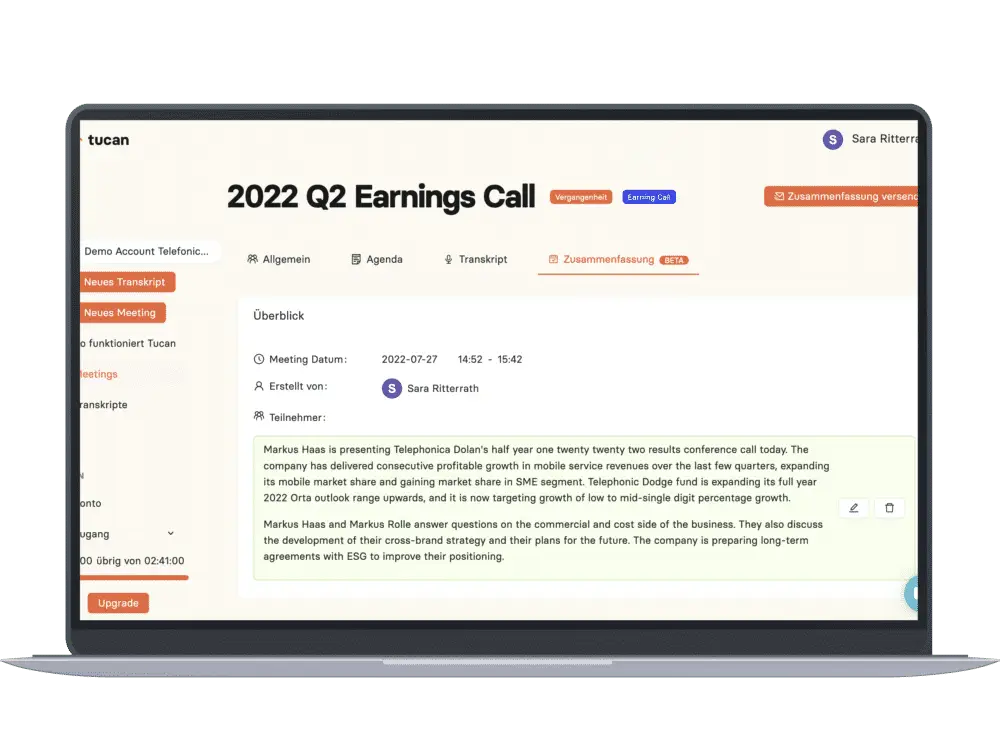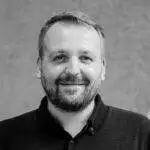 Looking for AI tools to automatically get actionable insights from your professional conversations? Then you are perfectly right here.

Please schedule a quick call with our Head of Key Accounts, Carlo. He would love to discuss your use cases in person.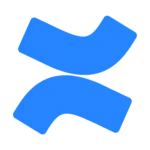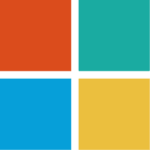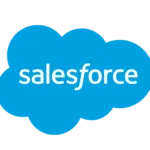 Seamless connection with various systems and applications
Upon request, your toolkit can be supplemented with many additional features such as file formats, export systems, app integrations, special data protection and algorithm trainings.